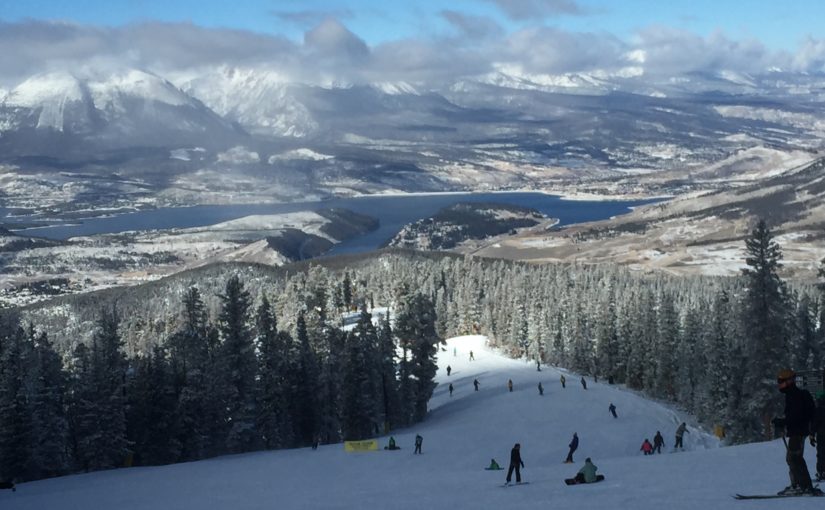 Keystone received 4 inches of new snow overnight and has picked up 10 inches in the past week.  The cold temperatures will give way to some warmer days this week, making for excellent skiing or riding conditions!
Tomorrow night, head to Warren Station to do some holiday shopping at B.L.A.M. – Beer, Local Art & Music Holiday showcase.  Local artists will be on-site selling their handmade goods, perfect to do some last minute shopping. Some of the art that will be featured on display will include painting, photography, woodwork, custom snowboards and skis, and much more. Summit County's local funk band, The Wellbeings will headline this weekend event, with DJ Rude Boi and Glenda Luck opening things up. Admission for this event is $5 or else you can bring in 3 canned goods in lieu of admission for a holiday canned goods drive.  The event starts at 4 pm and goes through 9 pm.
Next weekend starts Kidtopia Spectacular, with all sorts of planned events such as a torch light parade, the opening of the snow fort, fireworks, photos with Santa and more.
Head to Keystone before the holidays to enjoy low, early-season lodging rates.  SummitCove Lodging has studio condos starting at just $79 a night!  Spend the night or the whole weekend enjoying the slopes and a nice relaxing mountain getaway!  Call one of our vacation planners at (970)368-7023.