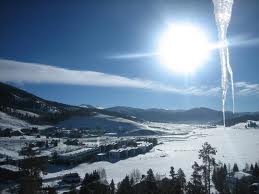 If you are planning a Colorado mountain vacation, take a look at this list of important festival and event dates at Keystone Resort for the 2011/2012 season.   SummitCove will match you with the perfect lodging to fit your needs so that you can enjoy a worry free ski vacation!
Winter Festival and Event Dates
October 2011
Saturday, October 22nd The North Face Presents:  All.I.CAN. World Tour
Saturday, October 29th Things That Go Bump in the Night
November 2011
Friday, November 4th Poor Boyz Productions Presents:  The Grand Bizarre
Friday, November 11th Matchstick Productions:  Attack La Nina
Friday, November 18th, Summit County Orchestra Fall Concert
Saturday, November 26th "Back to the Wild" presented by the Dercum Center
December 2011
Saturday, December 3rd K2 Pink Chase
Saturday, December 3rd River Run Rocks
Saturday, December 3rd K2 Pink Chase After Party
Wednesday, December 7th-Saturday, December 10th Keystone Festival of Trees
Friday December 9th-Saturday December 10th The Nutcracker
Saturday, December 19th-Sunday, December 11th Snowboard Demo Days
Saturday, December 17th A Christmas Carol with the Dercum Center
Friday, December 23rd Pancake Breakfast with Santa
Tuesday, December 27th -Tuesday January 3rd, Keystone Kidtopia
Saturday, December 31st New Year's Eve Celebration
January 2012
Friday, January 13th-Monday, January 16th Keystone Kidtopia
Saturday, January 14th The Dercum Center Presents:  A Night with Filmmaker Mike Brown
Saturday, January14th- Sunday, January 15th Betty Fest
February 2012
Thursday, February 2nd-Saturday, February 4th Bluegrass on Snow
Saturday, February 4th-Sunday, February 5th Keystone Kidtopia
Saturday, February 11th-Sunday, February 12th Betty Fest
Friday, Februray 17th-Monday, February 20th Keystone Kidtopia
Tuesday, February 21st River Run ROCKS!  Mardi Gras Style
March 2012
Saturday, March 3rd-Sunday, March 4th Winter Culinary Festival
Saturday, March 3rd-Sunday, March 4th Betty Fest
Saturday, March 3, 10, 17, 24, 31  March Concert Series
Saturday, March 10th-Wednesday, March 14th  Keystone Kidtopia
Sunday March 18th-Wednesday, March 21st Keystone Kidtopia
Friday, March 23rd Concert with the Dercum Center
Saturday, March 31st Volcom Peanut Butter &  Rail Jam
April 2012
Saturday, April 7th River Run ROCKS!
Sunday, April 8th Slush Cup
River Run/River Run Rocks Concert Series
December 3, 2011 no theme
Feb 21, 2012 Mardi Gras
March 17 , 2012  St. Patrick's Day
April 7, 2012 Closing Day
Tentative Summer 2012 Festival and Event Dates:
Blue Ribbon Bacon Tour June 23-24 2012
Keystone Wine and Jazz July 14-15 2012
Keystone Bluegrass and Beer Festival August 4-5 2012