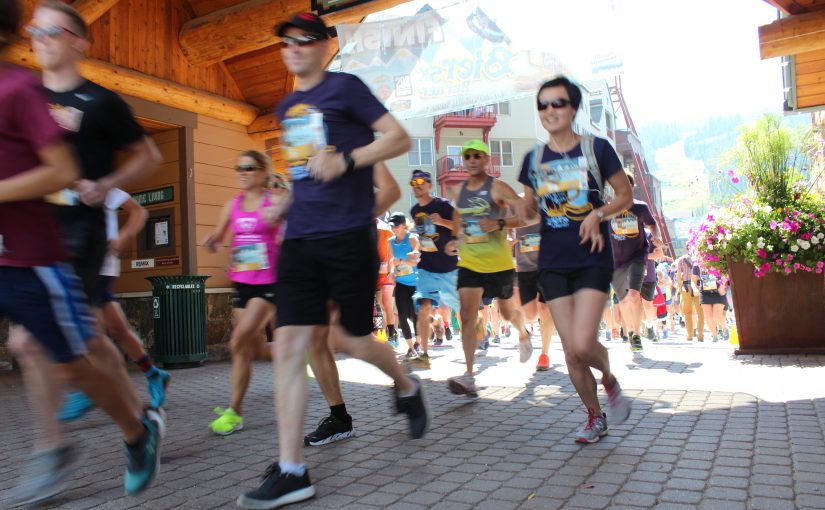 If you are hoping for one more summer getaway before the kids go back to school and temperatures start to drop, head to Keystone for the long holiday weekend over Labor Day.
The weekend begins with the Friday Afternoon Club, meaning free gondola rides from 1 – 7pm.  Enjoy live music from Frisco Funk Collective while you take in the views and play yard games like corn hole and ladder golf! The kids can play on the slack lines and dance!
On Saturday, August 31, 2019 the Das Bier Burner 5K kicks off Keystone Oktoberfest with a fun and scenic 5K run that starts and finishes in the heart of Keystone at the entrance to River Run Village. You'll head down the bike path towards East Keystone, through the Settler's Creek neighborhood, next the the river and back towards River Run.  Enjoy the mountain views and crisp mountain air and wrap up the race through the village with spectators cheering you to the finish and keep going strong, because a brat and delicious cold beer await after the race!  This event is family friendly and all ages are encouraged! Every runner will receive a commemorative event t-shirt and goody bag, as well as a brat and a beer (for those of legal age) after the race at Keystone Oktoberfest.  Be sure to dress in costume because after the race is the costume contest!
Following the costume contest and awards ceremony, runners and spectators can continue the party at Oktoberfest.  Get your fill on german beers and cuisine while you enjoy the mountain sunshine and live music and polka dancing! Watch amazing performances from the Bavarian Schuhplattlers and kids can take part in free polka dancing lessons! For the strong ones, join the Stein Hoisting Contest to see who can hold a full beer stein up the longest! Don't worry, though, all contestants get to drink their beer when it's over, so everyone wins!
Don't miss this fun weekend at Keystone and the last summer festival of 2019!  Register for the Das Bier Burner 5K today and you'll receive 25% off weekend lodging with SummitCove Vacation Lodging. 5K rates increase on August 16, so be sure to register before then!