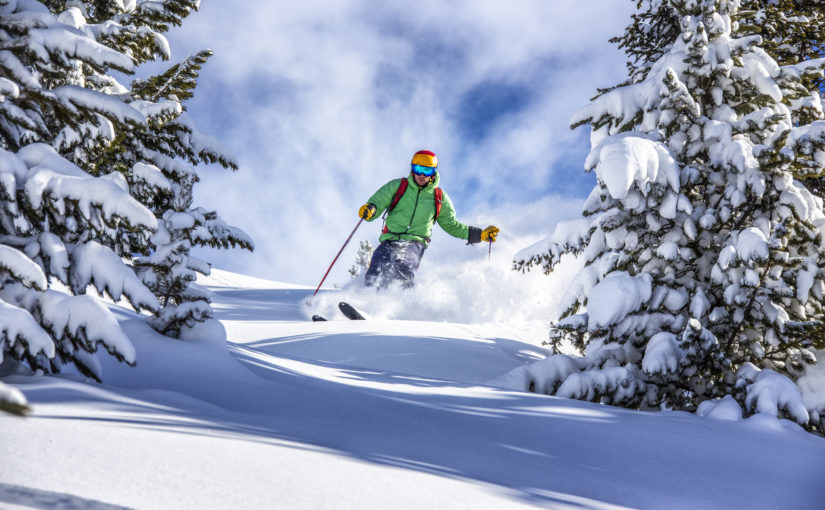 March has started off strong at Keystone, with 70 inches of snow falling in the first 9 days of the month.  That is almost 6 FEET of snow!  Talk about March madness! It doesn't stop there – the snow is expected to pick back up again this afternoon and by Thursday we will have an additional 6 – 17 inches on the ground. Checkout the video below to see what the skiing conditions looked like last Thursday, March 7, after 17 inches of fresh snow had been reported at Keystone Ski Resort that morning!
Ski conditions are at an all time high and are the best we've seen in years.  The snowpack is at 133% of the average and spring skiing has never looked better.  Keystone is open for another 3 and a half weeks, with closing day set for April 7, 2019.  Closing weekend at Keystone is always a great weekend to visit, with fun events and historically, fresh snow. The Tim O'Brien Band is hitting Warren Station on Saturday night, April 6, for the last concert of the ski season at the River Run venue. And then on closing day, our favorite event of the season, the Keystone Slush Cup! Event registration is now open, with both a kids and an adults skim, happening from 1 – 3 pm. Kids ages 6 – 12 compete in a smaller pool adjacent to the larger pool and participation is free.  Adult entry is just $35, with the chance for everyone to win some incredible prizes! There are even prizes for the best costumes! So start dreaming up your costume, book your lodging and work up your courage, because that water is cold!  Looking back to last year's closing weekend 2018, Keystone Resort received 25 inches of snow over the last 3 days of the season and went out with a bang!
There is still time to plan a spring break getaway to Keystone, Colorado! Chances look good for experiencing fresh snow while you're here! Book one of our ski-in ski-out condos at Lone Eagle or a Slopeside studio to have easy access to the fresh powder in the morning and hop right on the lifts. We'll be waiting for you!