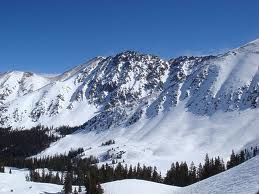 If you are heading up to Keystone Resort to take advantage of the recent snow, you may also want to look into the $148 Holiday Pass from Arapahoe Basin!  Just minutes from Keystone, this is a great deal for anyone who is planning to do some resort hopping, and is looking to save money!  This pass is only available through Monday, January 9th, so hurry to take advantage.
The A-Basin Holiday Pass is valid for 3 non-transferable ski days until the close of the 11/12 ski season (tentatively scheduled through early June of 2012).  The 3 days can be used all season long, and once you have used your 3 days, you can reload lift tickets on your pass for just $54 per day.  This pass does require a photo.  Purchases can be made online or by calling 888-ARAPAHOE.
SummitCove is proud to be your ski lodging provider when you visit Arapahoe Basin.  We're just minutes away, and ready to help you plan your ski vacation!