Area Guide
Nestled in a valley, Keystone Resort in Colorado will appeal to those looking for the "alpine" feel of a mountain town. Keystone, Colorado offers something for everyone during any season from beautiful mountain views of Dercum Mountain, to quaint River Run Village in the heart of Keystone. As a family friendly resort town, Keystone has just about any activity you can think of. Keystone makes the perfect Colorado Vacation for any family!
There are 5 main areas of Keystone; East Keystone, River Run Village, Mountain House Base Area, Lakeside Village, and Keystone Ranch. Each area offers specific features and amenities to meet your individual needs.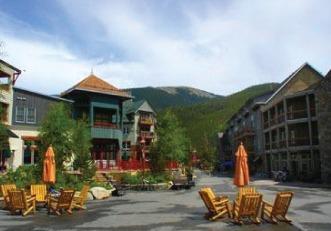 River Run Village is the heart of Keystone Resort. Surrounded by plentiful lodging, retail shops and restaurants, it is an easy walk to the ski slopes from anywhere in River Run Village. Made to look and feel like a true alpine escape, River Run is perfect for people wanting easy access to skiing, activities, restaurants, and shops without having to jump into a car and drive anywhere. The fun never stops in River Run Village during the ski season. Expect to have festivals in Keystone, contests, bands and more during the peak summer and winter months. Every Saturday during the winter, there is a professional fireworks display in River Run Village and most condos in River Run have a full front seat view of the show. See all of the properties we have available in the River Run Village of Keystone Colorado.
The Mountain House base area was the original base of Keystone Resort and this results in our guests today finding a fantastic value on our lodging options in Mountain House. Surrounded by plentiful lodging within walking distance of the slopes and dotted by local hang outs, Mountain House is for people who want to avoid long lift lines in a family friendly spot. Several shops and restaurants serve guests at the base area, and others are located just off of Highway 6 at the entrance to Mountain House. Most of the lodging here features mountain and ski slope views with the beautiful Snake River in the foreground. See all of the properties we have available in Mountain House Area of Keystone Resort.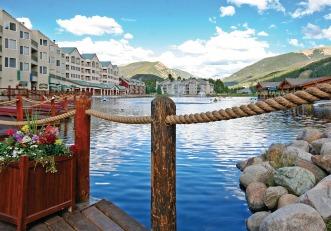 Lakeside Village
of Keystone Resort.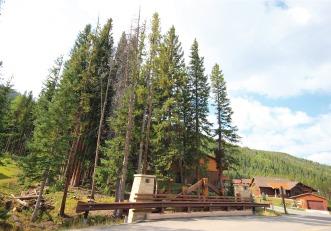 East Keystone is located about 1 mile to the East of River Run Village and offers a quieter escape to the Keystone Resort area than most other areas. Nestled in the trees and with spectacular views, this neighborhood has easy access via shuttle bus and is perfect for those looking for a quiet family getaway without all the riff-raff of most towns. See all the properties we have available in the East Keystone Area of Keystone Resort.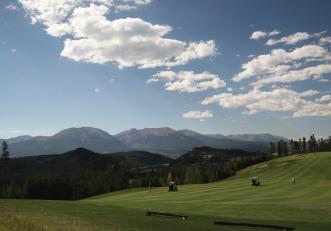 Keystone Ranch is home to 2 world class 18-hole golf courses. Mostly populated with private homes, Keystone Ranch offers views and scenery rivaled only by some of Colorado's wilderness areas. Bike trails and national forest surround most of Keystone Ranch and there is high-end dining nearby at the golf course. You really have to see the ranch for yourself! The best part is that golf balls travel 20% further at this altitude! View the nicest private homes in Keystone Ranch.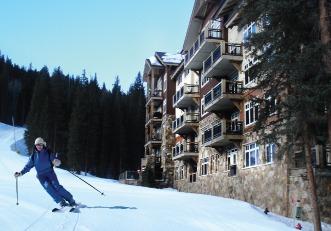 If you want the true ski-in ski-out experience, you'll want to stay at one of the luxury properties Lone Eagle or The Timbers. Both of these properties are located slopeside on the 'River Run' ski trail that leads down to either the Summit Express chair lift or River Run Gondola. You'll love how easy it is to be first on the lift on one of Colorado's epic powder days! There is a short walking path that will take you into the main River Run Village area for easy access to shops, restaurants, events, ski school and more.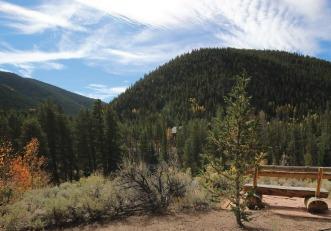 The West Keystone area, also known as the Forest Neighborhood, offers a quiet, relaxing retreat for visitors, with a forested setting and two championship golf courses nearby, it will be easy to enjoy the stunning beauty that surrounds you. You'll find the Keystone Nordic Center, golf courses and the highly acclaimed dining experience of Keystone Ranch in West Keystone. West Keystone is just a quick free shuttle ride over to the Mountain Base area as well as the River Run Village for easy access to skiing, snowboarding, and sledding in the winter, and hiking, biking and festivals during the summer months.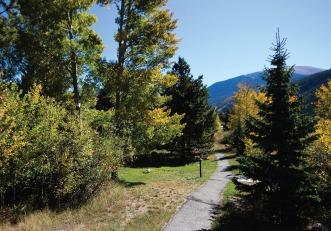 Located on the North side of US Hwy 6, this neighborhood features amazing views of the ski slopes at Keystone Resort. North Keystone is located on Tenderfoot Mountain and incredible views of unbelievable mountain ranges and open space that will have you stunned when you stay here. North Keystone is a short shuttle bus ride to the resort in the winters and has great bike rides and hiking. This area is the closest location to the Keystone Conference Center which hosts some of the nation's leading organizations. It is very easy to walk to Lakeside Village through a walkway tunnel that runs underneath the highway, making it quick and easy access the shops, restaurants and Keystone Lake.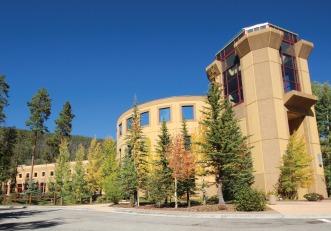 Though it's not the official name, the 'Conference Center' lodging area is a mix of Lakeside Village, North and even a few West Keystone properties. Anything in Lakeside Village is just a short walk. Other properties that are very close to the Conference Center include Tennis Townhomes, Quicksilver Condos, Cabins in the Pines, and Saints Johns, which are all on the same side of the highway as the conference center. A long walk or quick drive would include The Pines, Northstar, Antler's Gulch or Wild Irishman. If you have questions about conference lodging, please call one of our vacation planners!
Contact Us