Some of our customers would like to rent a hotel room in Keystone Colorado and aren't sure where to stay. First, we understand that when visiting a major resort area that hotels are the way to go. They offer a convenience of checking in, having a clean, affordable, and comfortable place to stay. But Keystone is a little different. There are not an abundance of hotels in the area and the main hotels are dominated by the resort. In Keystone, you have a couple of hotels to choose from for your stay. There is the Inn at Keystone, the Keystone Lodge and Spa, the Arapahoe Inn (which is more of a motel), and the Ski Tip Lodge (which is a Bed and breakfast). You can usually rent a condominium or vacation rental for the same price as you can get a hotel room if you are staying more than one night.
Keystone's Ski Tip Lodge
The Ski Tip Lodge is a historic bed and breakfast. The long life of this building started a ways back but has had tender, loving care along its rich life. Spending time as a stagecoach stop for travelers from another era, the building lives on as a romantic and rustic bed and breakfast. Rates at the Ski Tip Lodge will vary by season, but if you are looking for a one-night stop in Keystone this might be a fun sleep over. You can choose from 2-bedroom suites with a private bathroom or opt for a single bedroom with your choice of private bath or shared bath down the hall. The rooms are a comfortable blend of rustic and defined modern mountain luxury. If you are staying in East Keystone, feel free to make dinner reservations for the award-winning four-course dinners that you can enjoy here. The Ski Tip Lodge can be enjoyed year round, and dining reservations are recommended. You are within walking distance when you stay at Ski Tip Ranch, Trappers Crossing, Settlers Creek, and select properties in River Run. If you are staying in other Keystone lodging, you can take the resort shuttle or drive and park at the Lodge.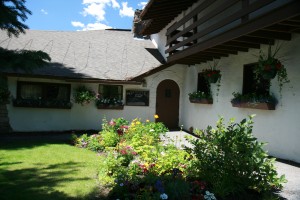 The Inn at Keystone
The Inn at Keystone is located right off of the main drag through Keystone Highway 6.  The Inn is one of Keystone's pet-friendly properties and is located in the Mountain House base area, within walking distance to the slopes and offers a variety of Hotel Rooms. You can select a Standard King room with private bath; Standard 2 Queen Bed; and the Single Suite. One of the larger hotel rooms features a king, two full bathrooms, and a living room with sofa sleeper, or the Spa Suite, with a couples jetted tub for the more romantic evenings! The Inn at Keystone features a bar, easy access to the Summit Seafood Company, and more. This Keystone Hotel is great if you are looking for a one-night stay or if you are bringing a dog with you.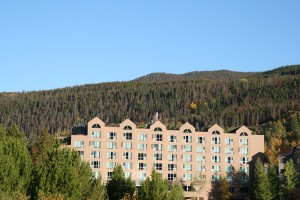 Keystone Lodge and Spa
The Keystone Lodge and Spa is located in the Lakeside Village and is the only hotel in Keystone that is within walking distance to the Keystone conference center. Again, if you are looking for a one-night stay then renting a hotel room will be a better value than staying in one of our vacation rentals in Lakeside Village. The Lodge is a a 152-room hotel in the middle of Keystone. They are a four-diamond award-winning hotel that also has a 10,000-square foot spa! The hotel rooms include your standard King Hotel rooms,two Queen Hotel Rooms, or the Keystone Hotel King suite. These hotel rooms have a separate living room and and the bedroom is actually upstairs inside of the hotel room. The Lodge and spa have a pool, steam room, bar, elevators, fitness center, hot tubs, spa services, and more. The Keystone Lodge also has a nice steak house on site. The Bighorn offers corn-fed beef, wild game, seafood, and great lakeside views!
Alpine Slopes Lodge
Alpine Slopes Lodge in Keystone is located in Mountain View Plaza. This is a smaller hotel with only 60 rooms but offers the cheapest one-night stay in Keystone. The rooms are your basic economy rooms with 2 queen beds, they offer a continental breakfast in the morning, and are open year round. If you are only able to stay in Keystone for one night and you are just looking for a place to crash, this is the place for you. If you are staying for more than one night than you will usually find a better value staying in one of Keystone's vacation rentals that SummitCove manages. With the savings from cooking a meal in the condo or studio versus the cost of dining out in the resort, you will usually be able to save some money when you stay with SummitCove.
Gateway Lodge
The Gateway Lodge in Keystone is not a hotel but rather a condo complex that offers many affordable studio accommodations as well as larger condos. The Gateway Lodge is a great alternative to renting a hotel room. The Gateway Lodge is located in the same building as the SummitCove check in office and makes staying in Keystone easy.  The Gateway studio condos are larger than the standard hotel rooms in either the Keystone Lodge, The Inn at Keystone, and Alpine Slopes. They also feature a kitchenette so putting together a quick breakfast, packing lunch, and then making soup at night is easy. The Gateway Mountain Lodge studio condos are a great choice and many of our guests come back year after year. They don't have to look for a place to stay, they can ski all day, and make simple meals in the condo. They like that there is heated parking, an indoor pool for swimming, indoor hot tub, and a fitness center. The Gateway Mountain Lodge is also on the Keystone Resort Shuttle so getting around the resort is easy!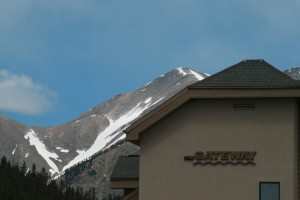 Another great alternative to a Keystone hotel room is to look at the Slopeside Studios in the Mountain House base at Keystone Resort. The Slopeside studio condos are going to be larger than many hotels rooms in Keystone, and are also within walking distance to the slopes. These studio properties are also equipped with a kitchenette and the building offers heated parking, and amazing views from the hot tubs.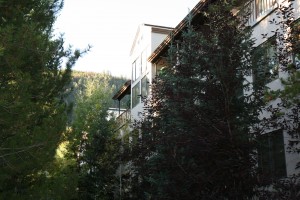 Should I get a hotel in Keystone or get a vacation rental?
This question is asked by many of our first-time guests. We always ask a couple of questions first: How many nights are you planning your vacation to Keystone? Do you want to be able to cook meals or are you planning on eating out every meal? Does having more space in your hotel room or vacation rental matter to you? Why don't you let one of our vacation planners assist you in finding a property that will work for you!