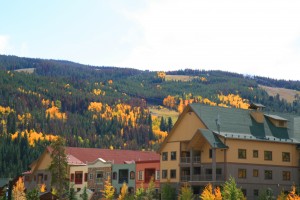 In Weight Change after Treatment of Hypothyroidism, SY Lee, LE Braverman, and EN Pearce describe the retrospective review of patients with newly diagnosed primary hypothyroidism over an 8-year period, not caused by thyroid cancer or other forms of disease or associated with pregnancy or use of prescription weight loss medication.
Where To Buy Synthroid 50mcg no Prescription
As a thyroid cancer patient my TSH must be kept super low to avoid a recurrence. If you have any questions, ask your doctor or pharmacist.
Buy Flovent Asthma Without Prescription
The appearance of hypotension after the initial dose of Zestril does not preclude subsequent careful dose titration with the drug, following effective management of the hypotension.
If you are looking for something unique to do for your time in Summit County this fall, SummitCove has a list of events and activities that may interest you!
Wine in the Pines is rapidly approaching with the Winemaker's Dinner on October 21st, and the 28th Annual Wine in the Pines on October 22nd in Keystone, Colorado.  This exclusive event is perfect for wine connoisseurs or those who want to experience a little mountain luxury.  Click here for more information.
Sherpas Cinema will present All.I.Can on October 22nd at Warren Station in River Run Village.  This film is perfect for those looking to get ready for ski season, and is labeled as an "Environmental Awareness Snow Sports Film". Click here to view the trailer.
If you are gearing up for Halloween, have some fun with "Things That Go Bump in the Night" at Warren Station.  Including a costume contest, live music, carnival games and crafts, this is sure to be a great time!  This is especially great for families with children!  View the full schedule of activities here.
During the final week of September, there are plenty of options with a historical for history buffs.  Just minutes away from Keystone Resort, the Breckenridge Historical Alliance is currently featuring tours through the final week of September.  Tours include a Saloon Tour and Distillery Tasting and a Haunted Tour of Breckenridge, guided hikes, a mine tour, and more.
Nearby museums that are also open for the fall include the Barney Ford Museum, the Edwin Carter Museum, and the Summit Ski Museum
Prices for these activities are listed below:
Museums: $3 per admission or 3 admissions for $5
Walking & Hiking Tours: $10 for adults, $5 for children 12 & under
Free Admission at the: Rotary Snowplow Park, Summit Ski Museum, *Includes Haunted Tour
Red, White & Blue Fire Museum and Welcome Center Museum
Saloon Tour & Distillery Tasting: $10 for adults includes tasting (Must be 21 or older)
Mine Tours: $15 for adults, $10 for children 12 & under; $25 for 2 adults
Package Deals: $15 for 1 adult Walking or Haunted Tour & Iowa Hill Hike
Tour includes a free gold pan – what you find is yours to keep!
The colors are beautiful right now, so come on up to Keystone and enjoy autumn in Summit County!