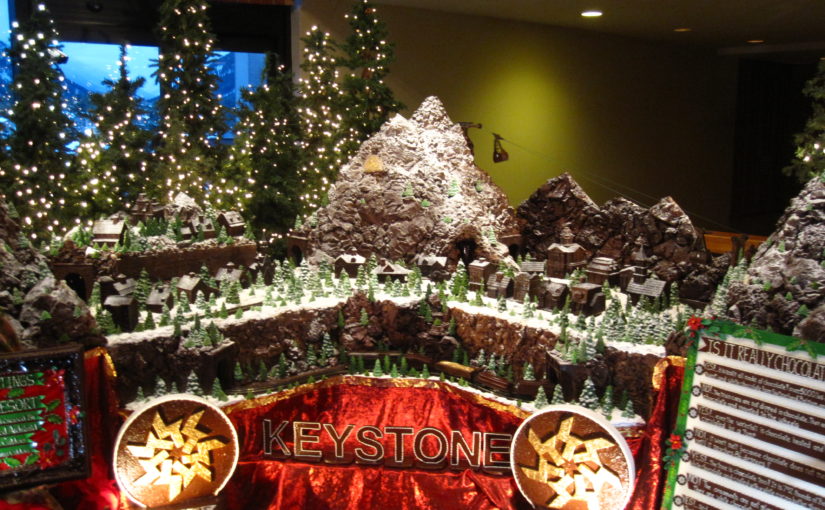 The Chocolate Village at Keystone Resort is a long-time holiday tradition in the mountains!  The mini village is a must-see for any holiday visit at Keystone.
What's so great about it? Well, this village is made completely out of 100% chocolate!  Over 7,000 pounds of various types of chocolate are used to create this impressive scene.  The village changes some from year to year and always features a new element!  You'll see a working gondola, a running train, a chocolate waterfall, a forest of chocolate trees, chocolate mountains and more! This display is one of the coolest things you'll see this holiday season.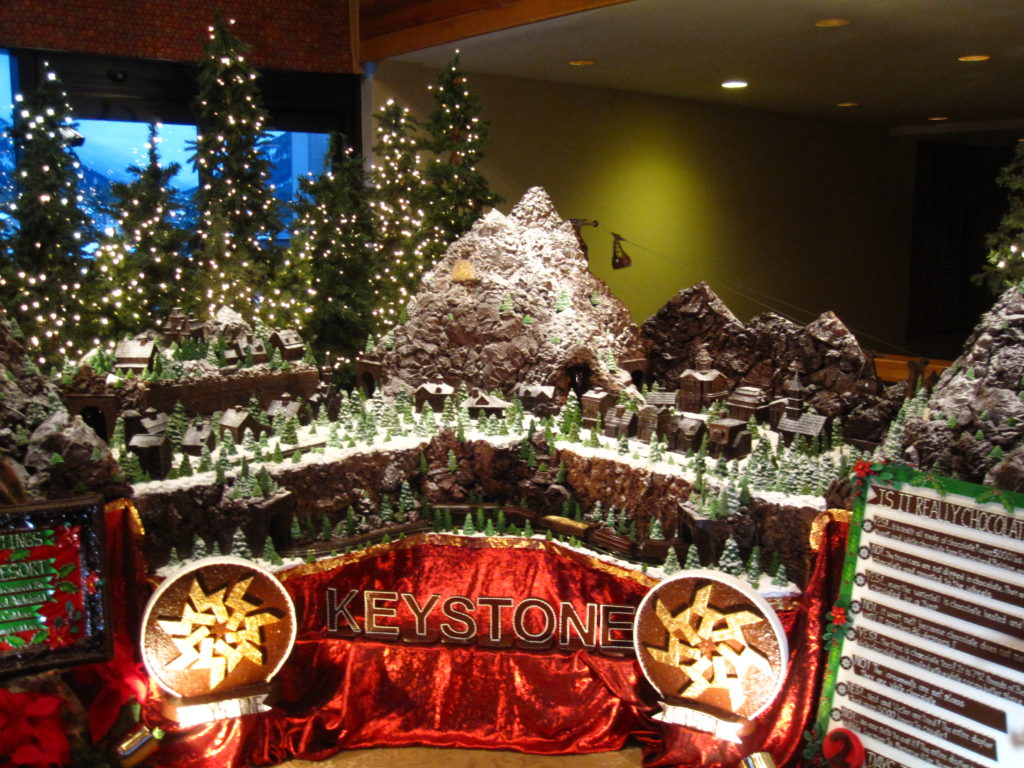 The chocolate village is open 24 hours a day, though after midnight, all of the features may not be running.  If you are heading to Lakeside Village to do some ice skating or even for a nice dinner at the Bighorn Bistro, be sure to stop into the Lodge to see the infamous chocolate village! But be warned – you aren't allowed to eat this display, as tempting as it may be!
For an extra-special experience, visit the Chocolate Village and say hi to Santa at the same time!  Santa will be at the Keystone Lodge and Spa for a number of different dates and times!
Don't miss seeing the Chocolate Village while you are visiting Keystone over the holidays! SummitCove Lodging in Keystone has some great holiday lodging sales happening, so call today!