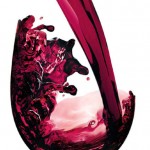 If you love wine or want to learn more about it, you'll definitely want to check out the 2011 Keystone Wine and Jazz Festival at River Run Village.  One of the most loved summer events in Keystone is back!  Take a sophisticated couples weekend or enjoy a getaway with a group of friends.  This is the perfect event to learn a little more about the nuances in blends, hear great music, and spend some time in the mountain sun.
The wine is set to include an array of more than 300 wines from the collections of Republic National Distributing Co.   Entertainment will include well know bands such as the Side Guys and Big Sam's Funky Nation .  If you are bringing the whole family, check out the KidZone with both free and paid activities that will include face painting, gem panning and a bouncy house.
1-Day Wine Passes  (good for either Saturday or Sunday) are only $55 for Online Early Birds until June 12th.  After that, the pricing goes to $60. The Weekend Wine Pass is $95 online until June 12th, and then goes to $100.  Whether you choose the 1-day or weekend wine pass, you'll receive an official Keystone Wine & Jazz tasting glass and unlimited sampling of over 300 wines for BOTH Saturday and Sunday.  You might also consider signing up for a Wine Seminar for just $15 to boost your knowledge.
Click or call for information on the schedule of events or lodging for your wine and jazz weekend!