Discounts Lodging Deals in Keystone Colorado
SummitCove is the provider of premium Keystone Resort area lodging. As our guest, you will receive discounts for: rental cars, shuttle service, equipment rentals, area dining, whitewater rafting, spa services, zip lining and snowmobiling and much, much more! Be sure to ask about your Key to Keystone coupon booklet.
LODGING SPECIALS
We've got some great deals on your lodging at Keystone. Don't miss our current lodging specials!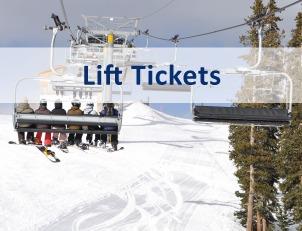 Lift Ticket Deals
Checkout tips and tricks on getting the best lift ticket deals for your upcoming Keystone ski vacation!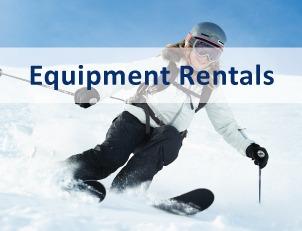 DEALS ON EQUIPMENT RENTALS
Ski and board rentals, bike rentals, snowshoes, oxygen tanks, baby equipment... we partner with local companies to provide our guests and homeowners with great deals on their Keystone equipment rentals!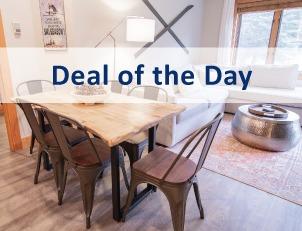 Lodging Deal of the day
Checkout our 'Deal of the Day' for steep discounts on select Keystone lodging. The deals change often, so be sure to book this page for your trip planning!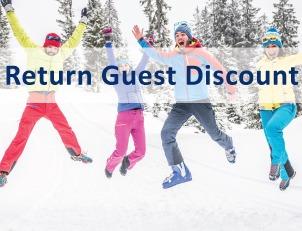 Return guest loyalty lodging discount
Did you know we offer all returning guests who have booked direct with us a returning guest discount of up to 10%? Call a vacation planner when you're ready to book and ask for your returning guest loyalty discount!
CALL US AT (970) 368-7023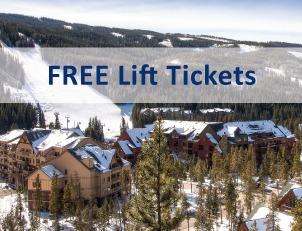 Brom house with free lift tickets!
When you stay at the Keystone Brom House, not only will you have amazing views, you'll receive -THREE- FREE Lift Ticket Passes for each day of your stay. This is by far the best value and best kept secret in all of Keystone!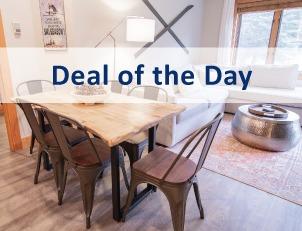 KEY TO KEYSTONE COUPONS
Every Summer and Winter Season, we put together a coupon book for our guests with all sorts of great deals on dining, transportation, equipment rentals, activities and more. When you book your lodging, you'll receive a link to view the coupons online , plus you'll receive a physical copy of the book at check-in! Just another great perk of staying with SummitCove Lodging!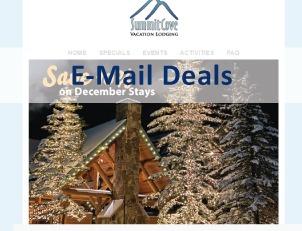 SIGNUP TO OUR NEWSLETTER FOR EMAIL-ONLY SALES & SPECIALS
Don't miss out on our special sales and deals, signup for our newsletter to receive all of the latest news, deals and special sales, only available to our newsletter subscribers!
SIGNUP BELOW!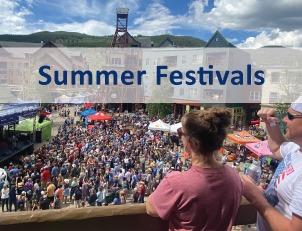 SUMMER FESTIVAL PACKAGES
As a main lodging sponsor of the Keystone Summer Festivals, we have great summer festival packages available, with discounted tickets and lodging! Book early to get a property with a festival-view balcony!