Flashes of Fall in Keystone
For anyone that has resided on the East Coast you may know that autumn can be an amazing time of the year; fall in Colorado is not too bad either. The weather is mild, the sun is always out and it seems like Mother Nature is just beckoning you to come play. Unlike the reds, greens and oranges of the deciduous trees of the East Coast; in Colorado, it is the amazing and abundant Aspen trees that change in all their glory to a brilliant, fiery yellow.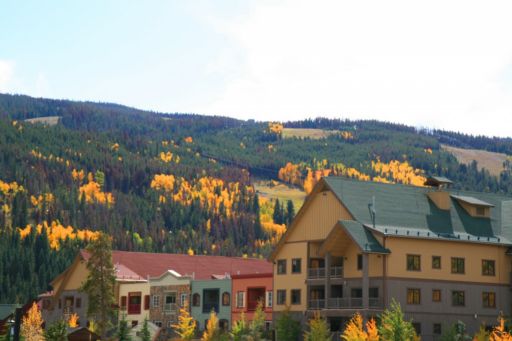 There is something about the stark beauty of the tree's white trunks, coupled with the contrasting yellow leaves that will catch you standing in awe. Generally, fall doesn't set in back east until the end of September. But even though we just ushered out the summer here in Colorado, the hillsides are already starting to blaze a beautiful yellow. Autumn took us by surprise, and it is an exciting time of the year (it means winter is right around the corner). So next time you are out and about shopping for new skis, stop for a moment to enjoy the beautiful foliage that Colorado has to offer.
Late September and October in Keystone is an experience unto itself. The leaves are changing, the summer crowds are gone and the city is a peaceful, quiet resort town surrounded by the endless beauty of the Rocky Mountains (not to mention we cut our rates for Fall). If you have a free weekend, it is a great place for an autumn getaway.