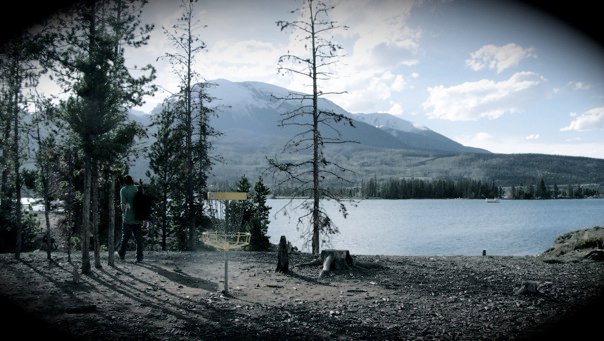 Huckin' Discs
Spring in the County means that everyone is beginning to enjoy their summer activities. For some of us that means the first 14er hikes of the summer, the first long bike rides, or the first time in the water on the lakes and in the rivers. A lot of folks are hitting the courses, and we're not talking about the regular $150 a round courses. We're talking about the free, relaxed,  and casual disc golf courses. Its spring, the weather is beautiful and the disc golf courses are very popular.
Beginning to Play:
If you don't play, its an easy game to pick up and not an expensive one either! Usually a starter kit of 3 discs (a driver, a mid range, and a putter) can be purchased for about $30-$40, far less than your average set of golf clubs. Disc golf is played very similarly to regular golf. Your discs serve as both your club and your ball. Instead of holes there are posts with baskets attached to them. In order to hole out you throw your disc into the chains at the basket which drops it in. Every hole has a par associated with it like regular golf and the number of throws it takes to get the disc in the basket is the number of strokes you get on the hole.
Disc Golf is no easy game though! While it is seemingly easier to become proficient at Disc Golf than the regular variety, the obstacles and distance of the holes make it no easy task to score well. For the casual player though it can be very relaxing and a nice break from the norm.
In Summit County there are 2 courses to test your talents in a high alpine environment. While most courses in the front range of Denver are played in parks with grass and limited obstacles, both the Frisco and Copper Mountain courses have heavily wooded sections which can be extremely difficult even for experienced players.  The Frisco Adventure Park is right along Lake Dillon and offers beautiful scenery, along with Mountain Biking and hiking trails, and both bike and skate parks.  Bring a jacket just in case, and get out there and enjoy the day!