The Frisco Barbecue Challenge is a local favorite Colorado street festival starring finger lickin BBQ',  rockin' jams and  fun events!  Enjoy the mountain sunshine and kick off the summer in the Rockies with this popular event.  This event takes place on Frisco Main Street. It is free to attend and starts on Thursday, June 17th at 8pm, kicking off with a Herbie Hancock tribute band featuring members of the Motet. Hogback points are used to fund all your extra fun at this event.  One Hogback point will equal $1 and can be used for any food vendor, drink vendor and non profit organization at the fest.  Have Hogback points left over?  Select local Frisco shops will be accepting hogbacks until Sunday evening, so your money does not have to go to waste if your eyes are bigger than your stomach and you have tickets leftover. They will start serving alcohol at 8pm on Thursday, however, the BBQ food doesn't start until on Friday at 11am.  Beat the lines and purchase your Hogbacks here.  Pick up your pre-purchased Hogbacks at will-call.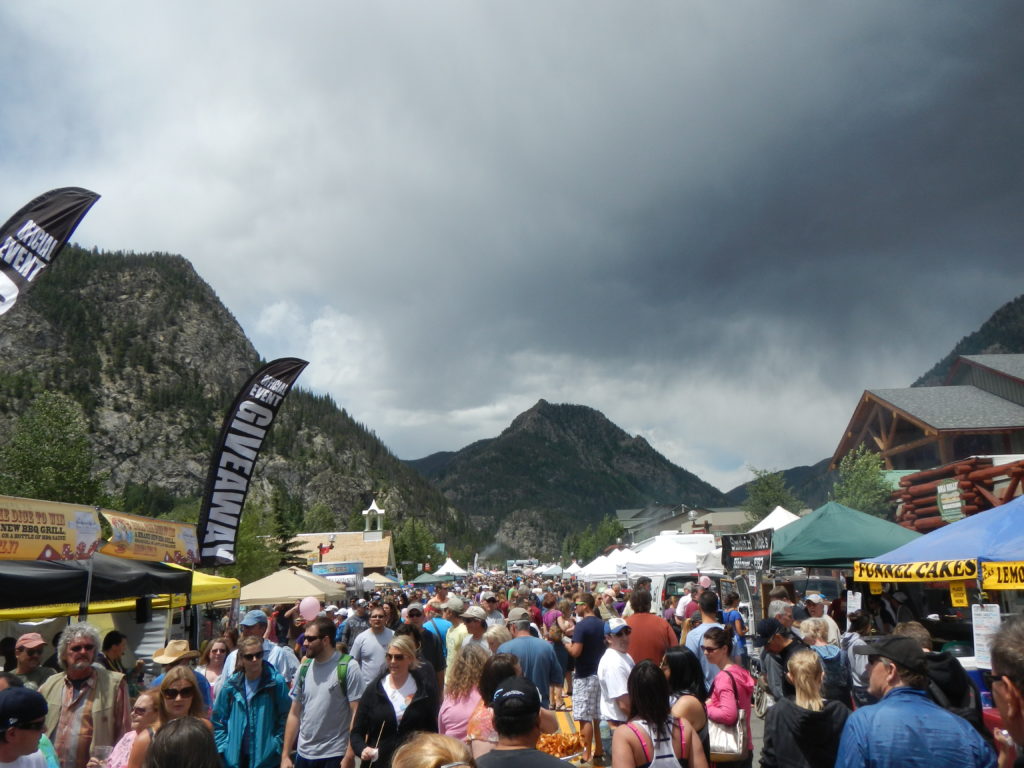 Looking for some VIP action?  Breckenridge Distillery and the Town of Frisco is putting on an exclusive whisky tasting with some behind the scenes looks of all the barbecue competitors.  You'll even get some tastings of barbecue after your whisky tasting!  Click the link for more details on the 'Rub it, Smoke it, Sip it Barbecue tour'!  Free music and entertainment will also be supplied throughout the entire duration of this fest, all along Main Street Frisco.  Some of the fun events include pig races, live music, demonstrations and more.  Worried about parking at this event?  Fret not!  There is free parking at the Summit Middle school lot with free shuttle service in and out the event.  Patrons can also park on the surrounding streets in frisco until 2pm.  However, there is no overnight parking on the side streets of Frisco.  
There are also bicycle racks supplied at the fest for all the patrons wanting to roll into town.  Supply your own lock and park your bike for free!  Frisco is a great place to visit from Keystone on your bikes with a scenic ride on the bike path the entire trip. Follow the paved bike path along the Snake River as you head West out of Keystone, towards Lake Dillon. The scenic path weaves around the lake, then in and out of the woods and finally into Frisco. Book a condo in Keystone and make a weekend out of it.  On Friday in Keystone, enjoy free gondola rides at the Friday Afternoon Club from 1 pm – dusk.  The popular Summit County band, Frisco Funk Collective will be playing from 4 – 7pm while you enjoy free yard games, drink specials and more!