Keystone Resort Complimentary Shuttle Service
Keystone Resort Shuttle
Enjoy Keystone's very own free transportation system. All Keystone guests have shuttle access from the many bus stops within the resort. Keystone Transportation offers a convenient schedule that will take you to and from your lodging locations to the skiing base areas like River Run Village and Mountain House Base Areas, conference center and local restaurants. The Keystone shuttle offers a convenient schedule that will pick you up and drop you off almost anywhere in Keystone Resort. Shuttles pick up approximately every 15 - 40 minutes, and ride times average about 10 – 20 minutes. Pick up stations are located all over and you are never far from a pickup station. The hours of operation change throughout the season and based on how busy the resort is, you can call them for more info as it tends to change quite a bit.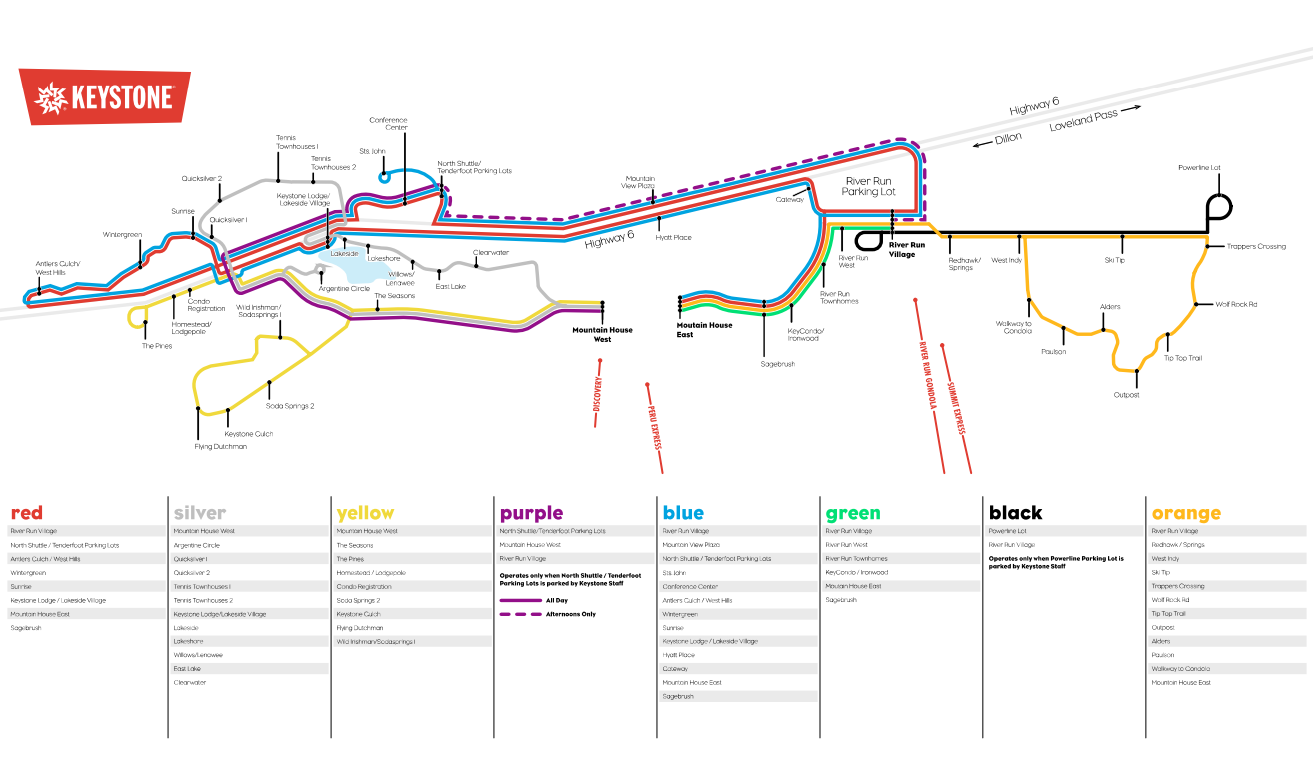 View the 23 - 24 Ski Season Keystone Resort Shuttle Schedule
Everything is on-call during the shoulder season, so if you need a ride, just give them a call and they will shuttle you around, however, they will not be a personal taxi and be sure to tip the drivers for their services.
Call (970) 496-4200 for more information on transportation within the resort as it changes throughout the year.