What do you do if you have a family vacation to Keystone, Colorado scheduled this winter and have a baby or toddler to entertain? You can still could enjoy winter activities with a little one if you follow these tips. We pride ourselves in making it easy for people to bring kids on vacation and enjoy how family friendly Keystone, Colorado really is!
Since our son was born four years ago, we have invited friends and family to come along nearly every time we go to Keystone Colorado for some winter adventures and skiing. The first time we did this, we rented a one bedroom condo that slept 4 comfortably, reasoning that two little babies wouldn't take up much space. We were smart enough to know NEVER to do that again!
Traveling with a baby means traveling with all of the babies' things. We had two pack and plays, two strollers, etc. This meant our ski bags stayed in the car and our ski jackets and ski gear was frozen in the morning. Since then, we have opted for a condo at Keystone Resort that sleeps more people than we need. This way, two babies can be put in separate rooms and the chances that they will wake each other, or you, are decreased by a huge factor.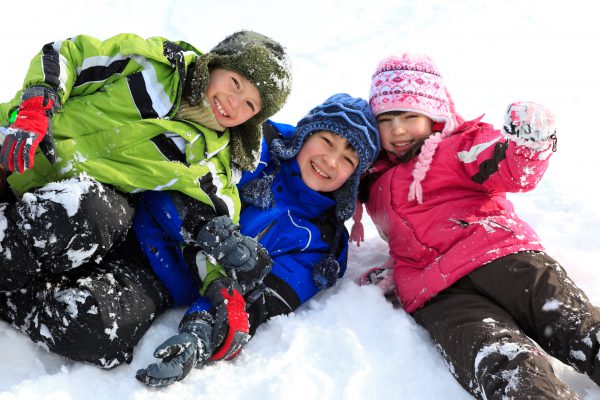 Another thing to consider when booking your vacation to Keystone Colorado is the availability of baby equipment. Anybody who has flown with a baby in tow knows that keeping the baby happy while traveling is enough of a challenge without also trying to cart around a pack and play, high chair, stroller, toys and baby back pack. Ask the property manager if your ski condo is equipped with the items you will need, or if there is a place in town where these things can be rented. Many times the property manager will gladly provide these extra items for a slight additional cost. When you consider how hard it is to bring everything with you, it's a small price to pay.
If you do have access to a baby back pack and are willing to divert from downhill skiing or other extreme sports for a day or two, consider cross-country skiing or snowshoeing with your baby. You will burn many more calories with all of the added weight, and your child will get a taste of a Keystone Colorado winter day. You can ski and snowshoe the groomed or packed trails of the Keystone Nordic Center, with your kids.  Plus, nordic day passes are much less expensive than a downhill ski pass!
Tubing is also an adventure to consider. We have found that nothing excites our little boy like sliding down the hill on a tube with Mom or Dad at Keystone Resort. The tubing hill is has a gentle slope, so it is easy to navigate and the kids can still walk up the hill on their own. What better way to guarantee a nice long afternoon nap than playing on the hill all morning?
Don't forget the great fireworks display that Keystone Resort puts on every Saturday night during ski season as one of the weekly, Keystone Kidtopia events. During the winter months, the fireworks are shot off mid-mountain, with the best views from River Run Village in Keystone. The little ones will be delighted about the fireworks when it's not even the fourth of July! Be sure to checkout the other daily Kidtopia Events, most of them are free and they offer some great activities!
Have a great time in Keystone, Colorado and don't be afraid to try something new with your children. Before you travel, make sure all the baby or child equipment can be provide for you. Especially when carting ski gear, this will save you from having to carry twice as much stuff.