Keystone Ski Chalet – a Hidden Gem
One of Summitcove's premiere properties is the Keystone Ski Chalet. Now, in my ignorance, I had to look up what a chalet means. A chalet is basically a modernized cabin, i.e., a cabin with plumbing, electricity, heat and more! The Keystone Ski Chalet still has its rustic charm of a woodsman's cabin, but also carries the comforts we can all enjoy after a day of skiing, boarding, hiking or what have you.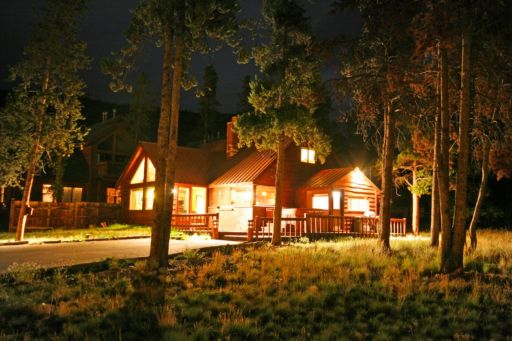 The chalet provides a very cozy atmosphere to any family or group occupying it, with its large King Size bed and fireplace. The Keystone Ski Chalet is located just down Snake River road; therefore, you are close to multiple restaurants, both ski base areas, and loads of shopping, but you still have plenty of privacy.
There are many unique features that make this home special. First off, the home includes a loft area with a bathroom, bedroom, and a separate area with a bed (preferably for little ones). The base level includes 2 more bedrooms as well as a bathroom, giving plenty of space to groups and large families. The décor of the house gives off a modern, yet rural vibe that will make any skier feel right at home. Lastly, the home is equipped with its own hot tub and BBQ grill; perfect for entertaining any guest or escaping from the rest of the world. The Keystone Ski Chalet is one of my favorites because of the laid back feeling and cabin-esque charm it gives. I know any mountain lover will feel the same about this awesome home in Keystone!
For more pictures and information about the Keystone Ski Chalet visit here!