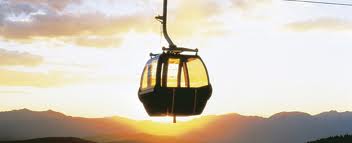 Friday Afternoon Club is back at Keystone Resort this year for some added summer fun that is easy on the pocketbook. Taking place on Fridays from 4:30-7pm from opening day on June 15th to August 31st, take a free gondola ride to the Summit House where you can enjoy live music, drink and food specials, plus horseshoes, corn hole, ladder ball, bocce ball and other fun activities.  All activities are free and the necessary equipment can be checked out at the Overlook Grill.
To take the scenic ride on the River Run Gondola a foot passenger ticket or lift ticket is required.   Foot passenger tickets are available at the River Run ticket office and are free on Fridays from 2pm-close.
DATES OF LIVE MUSIC:
June 15- Luv Brothers
June 22- Chancer's Hooley
June 29- Luv Brothers
July 20- Luv Brothers
July 27- Luv Brothers
August 10- Luv Brothers
August 17- Chancer's Hooley
August 31- Luv Brothers
Plan your summer in Keystone today, and take advantage of special summer lodging offers with SummitCove!