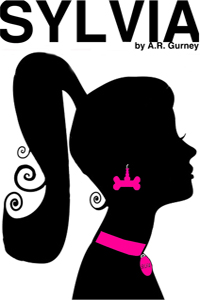 Just in time for a little extra entertainment during your Keystone Resort Spring Break trip, the Lake Dillon Theater Company has scheduled performances of "Sylvia" from March 1st-25th.
The description of the play, directed by Christopher Alleman is:
"Greg brings home Sylvia, a stray he found in Central Park, and finds in her a loving escape from job frustrations and the dog days of middle age. Greg's wife Kate doesn't take kindly to her man's new best friend and rival for his affections. With their marriage in the balance, a series of hilarious and touching complications encourages Greg and Kate to compromise. If all goes well, Sylvia just might become a bone-a-fide member of the family, freshly healed by puppy love. "
Performances are scheduled on the following dates:  March 1, 2, 3, 4, 7, 8, 9, 10, 11, 14, 15, 16, 17, 18, 20, 21, 22, 23, 24, 25.
Ticket costs:
Weekday Performances (Tues, Wed, Thur) @ 6:30 PM – $27.00
Weekend Performances (Fri, Sat) @ 7:30 PM – $29.00
Sunday Performances (Sun) @ 6:30 PM – $29.00
Student Price (with valid student ID)- $24.00
SummitCove is proud to be your Keystone lodging provider when you visit Summit County and Lake Dillon Theater!