Snow is on the Way! Save 15% on last minute lodging, arriving through 12/16/20.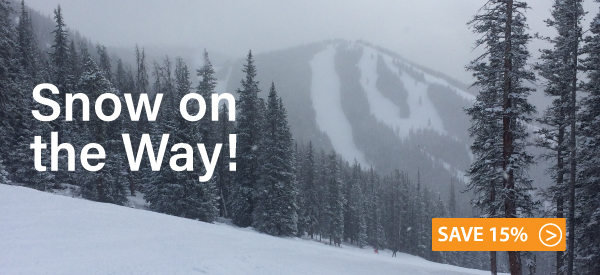 Use promo code 'THISWKND' at checkout.
*Applies to new reservations only of 2+ nights at participating properties, through Wednesda,y December 16, 2021. Use code 'THISWKND' when booking online or call a vacation planner at 970-368-7023 for assistance with booking. Discount will appear on participating properties when you insert your dates in link above.  Sale ends 12/12/20 at midnight!