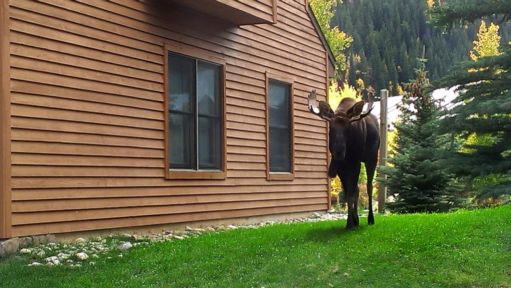 One of our employees was able to catch sight of this massive moose near the Snake River Townhomes late last week! The fall leaves are changing and many animals are out and about, preparing for winter.  Moose are currently in the height of their mating season, meaning the bulls can be more aggressive than normal.  No matter what the season, it is always best to keep your distance from a moose and stay out of the way!  Only grab your camera if you are in a safe place, at a safe distance.
Call your doctor for medical advice about side effects.
Buy cheap Imitrex brand Imigran cheap no prescription
It also reduces the inflammatory substances in the body that can trigger head pain, nausea, sensitivity to light and sensitivity to sound, and other migraine symptoms. Make sure you do not have a UTI....Urinary Tract Infection s can cause mental status changes in elderly.
Order cheap Flomax Flomaxtra Without Prescription
However, patients may wish to consider cataract surgery prior to initiating a non-emergency alpha-blocker prescription.
Fall is a great time to visit Keystone for hiking, fall colors, and of course these kind of amazing wildlife sightings! Call us today for a great rate on a vacation rental condo!