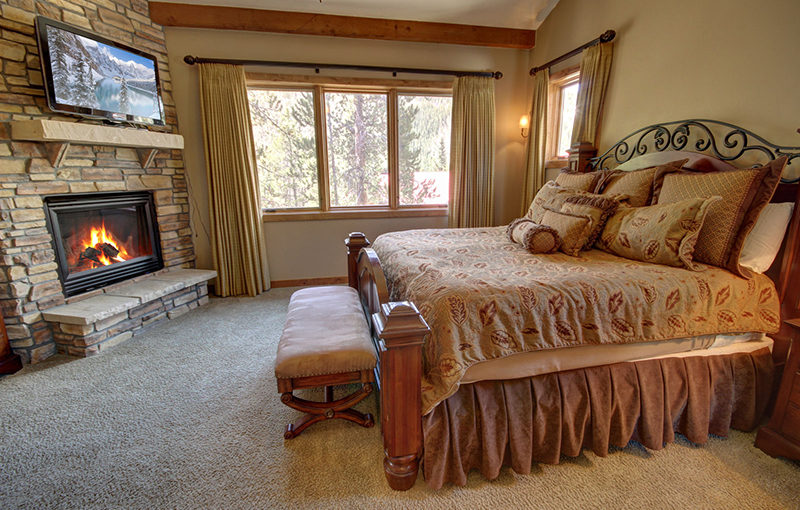 Planning a ski vacation can be alot of work, especially if the whole family is coming along. One of the biggest issues most families have is deciding where to stay. Maybe a hotel or a vacation rental? Most families want to stay within budget, so often they just think of a hotel!
A vacation rental offers you the luxury of feeling at home while on vacation. When you book a vacation condo, you can have the family in all under one roof, but with each person having their own bedroom, as well as having a full functioning kitchen to cook breakfast, lunch, and dinner and separate living spaces to hang out! You don't have to settle for a bad hotel breakfast or spend tons of money by eating out for every meal, breakfast, lunch and dinner, you can prepare family meals at the condo.  The savings you will have on your meals alone is a great reason to choose a vacation rental over a hotel.
While most vacation rentals offer more than 500 square feet, you'll have enough room to stretch, relax and let the kids run around without them bumping into each other. Your family will feel much more like a local and enjoy the beauty of Colorado from your balcony, instead of a packed parking lot and cramped living quarters. You can enjoy family game night at the kitchen table or curl up in front of a fireplace as you all settle in for a movie night.  The extra space will allow you to enjoy each other's company, instead of feeling like you can't get away from each other!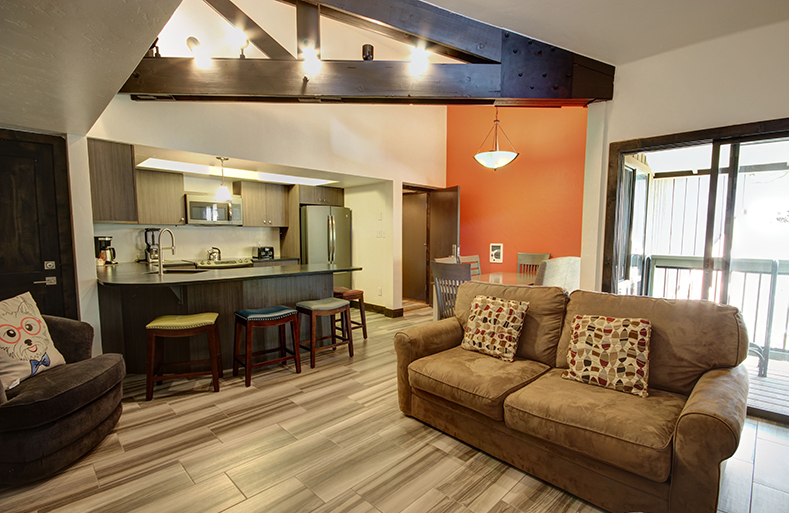 Staying at a hotel, you might have to rent a few extra rooms to fit the whole family comfortably, and with that, staying under budget might be hard to accomplish. A hotel might be ideal if you are planning to stay for one night, since many people like renting a hotel just so they can sleep and continue their journey the next day. When you stay in a hotel, you have no choice but to go with their schedule for meals, housekeeping, fitness facilities, etc. A hotel is great for a quick trip, but if you want to feel at home, I would recommend you stay in a vacation rental! In most cases you'll have more space, more privacy and more money in your pocket when you choose a vacation rental rather than a hotel. Especially when you are going on a ski vacation, many of these properties cater to you with ski lockers, heated parking garages and gas fireplaces to warm you up after a day out on the ski slopes.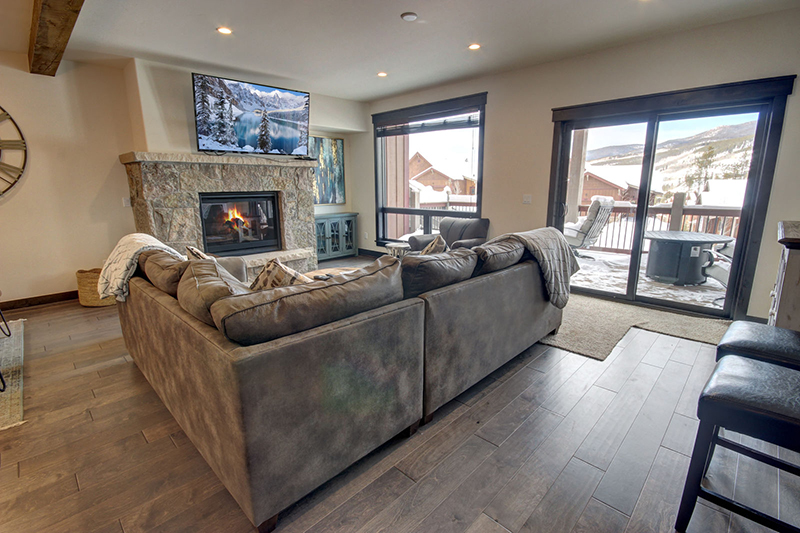 The choices of vacation rentals at Keystone are endless.  We have walk-to-the-slopes condos in the heart of River Run Village, where you can walk to everything from skiing to ice skating to dinner or shopping.  If you prefer a quieter experience that is more out in the woods, we suggest a larger townhome on the outskirts of the ski resort, such at Settler's Creek Townhomes in East Keystone. Need help deciding? Call a SummitCove vacation planner and we can help you find that perfect vacation rental condo in Keystone!