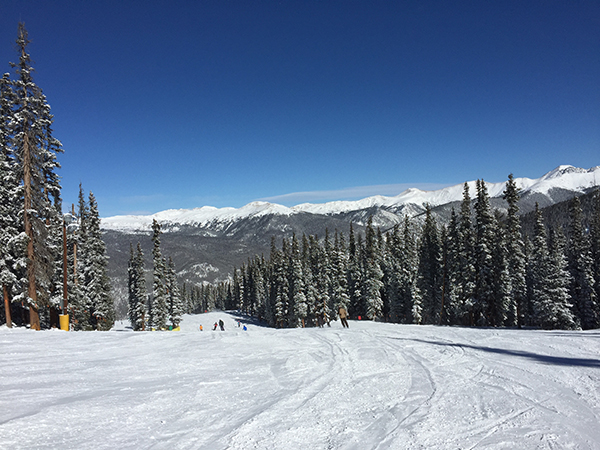 Vail Resorts recently announced its plan for what the 20 / 21 ski season will tentatively look like at all of their resorts this winter.  One of the biggest changes you'll need to know about is that advanced reservations will be required to ski and ride at all of their resorts this winter, including Keystone.  Season Pass holders will have a big advantage this season, as they will get an exclusive month long priority booking window to reserve up to 7 'Priority Reservation Days' for the core ski season (Dec. 8 – April 4) before lift tickets even go on sale to the general public. The exclusive pass holder only booking reservation period runs Nov. 6 through Dec. 7, 2020, and week-of reservations open on Nov. 4 for reservations at Keystone Resort. This is key for locking in certain dates for a big trip, especially if you want to visit over the holidays, spring break or a 3-day holiday weekend.  We are highly recommending our lodging guests purchase some type of season pass this winter.  As a Pass holders will also be able to make as many week-of reservations during the ski season as your pass type and availability allow. These 'week-of' reservations are in addition to your 7 'Priority Reservation Days'.  As you use your Priority Reservation Days throughout the season, you can book new ones to replace them, holding up to 7 at a time, or as many as your pass type allows.  Season pass holders will also be the only people permitted to ski and ride during the early season, from November 6 through December 7.
The priority booking window for season pass holders opens up on November 6.  Keystone Resort's scheduled opening day is Friday, November 6 for 2020 – 2021 ski season.  Regular lift tickets for non-passholders will go on sale starting on December 8.  What many may not realize is that there are a number of 'season pass' options available, including the Epic Day Passes, which can be purchased for just 1 – 7 days of skiing and riding and will then allow you to make your reservations during that early booking window period and secure your 7 priority dates on November 6 instead of having to wait until December 8, when availability will be much more limited.  Other popular season pass options include the Keystone Plus Pass, the Summit Value Pass, the Epic Local Pass, and the Epic pass.  Be sure to pay attention to blackout dates when you deciding which season pass you should purchase.  If you are looking to ski and ride during the early season, before December 8, you will also need to have some kind of season pass.  Remember, that includes anyone visiting over the Thanksgiving holiday!
Ski School programs will be available this winter with both group and private lessons, with a maximum class size of 6, except 5- and 6-year-olds, in which the maximum class size will be 4. Childcare programs will not be available this winter season.
Masks will also be required during your entire visit, except while seated for dining or while skiing down the mountain (as long as you keep your 6 foot bubble from others).  This means while standing in the lift lines, walking through the village, using the restroom and so on. Other safety protocols the resort will be putting in place are social distancing rules, such as limiting the riders on the chair lifts and gondolas, as well as inside the restaurants and lodges.  Capacity at restaurants and lodges will be monitored and the number of tables will reduced and be spaced out in seating areas to allow for physical distancing while eating. Outdoor seating will be maintained and available as much as possible.  Grab and go food will be prominent and full service bars will not be open at all, but you will be able to purchase canned wine and beer at some locations.  Guests are encouraged to bring their own food, snacks and beverages when they can.  Consider staying at a walk to the slopes property in River Run Village or Mountain House to make it easy to head back to your vacation rental on your lunch break and skip waiting in line at the lodges!
Again, we can't recommend a season pass enough this ski season to help ensure that you are able to reserve your desired ski or ride days at Keystone.  Even with all of these new rules in place, we are beyond excited for the upcoming ski season.  With the limited dining options, having a vacation rental with a kitchen will be more important than ever this ski season.  Also just a reminder that these rules are subject to change at anytime without notice. This is just a summary of what's to come; we recommend referring to EpicPass.com for the most current details.  Please subscribe to our e-newsletters through the link in our footer to stay up to date on what's happening in Keystone!