There are many reasons why people choose to spend a summer vacation here in Summit County. There are the amazing festivals that happen in Keystone and Breckenridge, sailing and boating on beautiful Lake Dillon, countless hiking trails and just so much more. One of the most popular things to do in this area is biking, whether it be on the roads and paths or the trails on a mountain bike.
Whether you are a downhill biker looking looking for some more extreme terrain at Keystone Resort or a family that want's to take a leisurely ride around town, Summit County is the perfect place for you.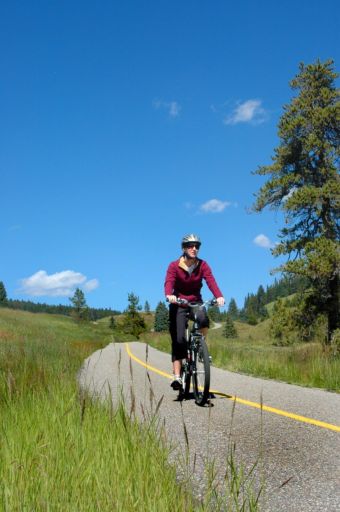 Summit County Bike Path
There is a paved bike path that runs throughout Summit County and even into Eagle County. In Keystone, the path runs parallel to the Snake River and right behind most of the condominium buildings. This option is really great for families and people that are just looking for a casual ride on a nice path. You can stop along the river and have a picnic at one of the many benches, ride into the village for a bite to eat, ride around Keystone Lake or if you are feeling ambitious, ride to Lake Dillon and relax or stop at the Tiki Bar for a well deserved summer drink! 
Keystone Resort Bike Park
Keystone has become known for having one of the most progressive downhill biking mountains in the country. With over 100 miles of singletrack bike riding and different trails for every skill level, Keystones Bike Park is truly taking this sport to the next level. Purchase a pass to haul your bike up the chairlift and gain access to some of Colorado's best terrain.  The best part is it's all downhill from the top!  Check out one of the many summer bike clinics to learn and work on your skills with other riders.  
Frisco Bike Park
The Frisco Bike park is made up of 4 different styles of biking. This course is designed for the more experienced bike rider. In this park, you have a pump track, slopestyle course, dirt jump facility and the dual slalom course. This course is free to the public and also holds multiple competitions each summer. If you like flying off jumps or racing your friends, this is a great place to go hone your skills and play around.
Summit County Mountain Biking Trail Systems
There are literally hundreds of amazing mountain biking trails located here in Summit County.  Some of our favorites include Keystone Gulch, the Frisco Peninsula, the Peaks Trail, Oro Grande Trail and the Flumes Trails.  Purchase a map at visitor's centers or pick up a free Bike Trail Guide and you will be on your way to exploring the fun trails available here in the high country!   Many of the trails can be accessed straight from your Keystone Condo.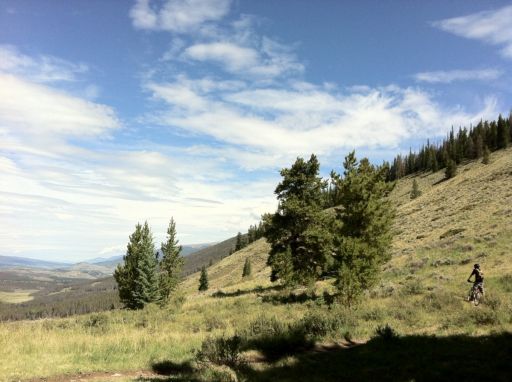 Renting Bikes In Keystone
Sometimes you cannot travel with your bike or just simply don't have one. Whatever the case may be, there are many places here in the county to rent bicycles. We have a great relationship with the folks over at Mountain View Sports and always recommend our guests head over there for any rental needs. If you are staying with SummitCove Lodging, you will receive a coupon for 10% your whole order or $15 a Ride the Pass trip when renting through them. Check out their 'Ride the Pass' bike trips, where you are shuttled to the top of Vail Pass and get to ride down at your own pace.  This is a fun, easy, and scenic trip that is great for all ages.
Overall, there is a ton of great biking around Summit County. If you are planning a vacation to the high country, we highly recommend spending a day on your bike!
Written By: Patrick Foley