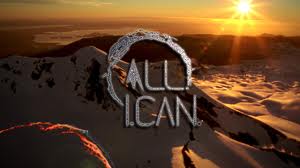 On October 22nd, Sherpas Cinema will present "All.I.Can", and Environmental Awareness Snow Sports Film.  Doors will open at Warren Station at 6pm, with the movie beginning at 7pm.  Ticket cost is $8 for FOBP (Friends of Berthoud Pass) Members, and $10 for non-members at the door.
Sherpas Cinema's groundbreaking film spanned 2 years in 5 countries with over 15 skiers.  "All.I.Can" is labeled as a ski film that stands for something. Spectacular cinematography will fuse passion for skiing with motivation for green initiatives. View the Sherpa teaser trailer here.
Click here for advance tickets.  SummitCove will help you find the perfect lodging for your trip to Keystone to view the film!