We love coming to Keystone to ski and board and when we do come we always go to the Snake River Saloon for dinner.  Our lodging company SummitCove gives us a coupon for $12.00 off dinner for two, so you really can't beat it.
This is also why we like to stay in the Snake River Townhomes, so we can walk to the Snake River Saloon for dinner, drinks and dancing.  We also like to stay in the Snake River Townhomes because we can walk into River Run Village as well. It is a bit of a haul in ski boots but it is the perfect location for my partner and me.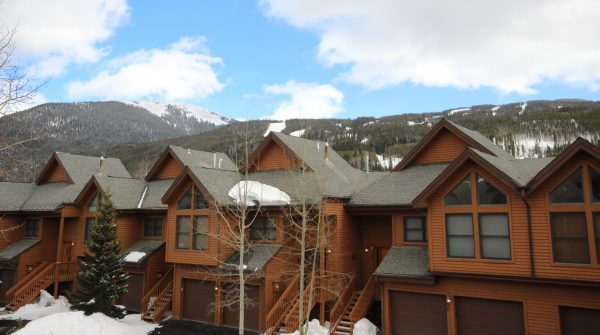 At the Snake River Steakhouse & Saloon we always start with the New Zealand Green Lip Mussels in a wine, garlic sauce.  They are always sauteed perfectly. For dinner I order any of their steaks and they are all fabulous. The last time I was there I had the Colorado T-Bone with mushrooms and onion rings.  It was a tender and juicy piece of meat. My partner always gets the Prime Rib and is never disappointed. We always enjoy a bottle of good red wine with our steak dinners.
After dinner we go over to the bar side of the Snake and enjoy cocktails and live music.  They always have good live bands and good bartenders. I usually order the Hpnotini cocktail and my partner drinks Old Fashions with Breckenridge Whiskey.  The vibe is fun and easy going. People are dancing and having a good time. We always end up making friends and having lots of laughs.  
At the end of the night we happily walk home to our beautiful Snake River townhome, with full bellies and big smiles, as it is always a good time at the Snake River Saloon and staying in Keystone Resort!