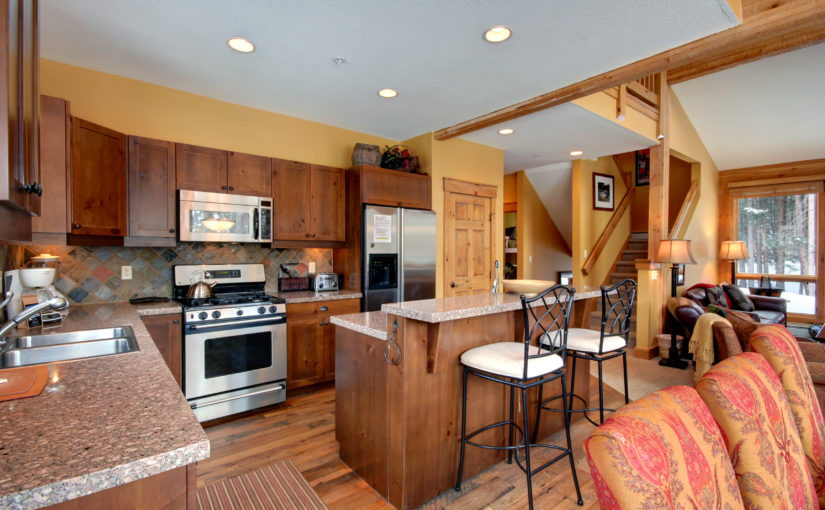 You have been putting it off for awhile now. You aren't really happy with your current property manager, but it's just another thing on your to-do list. You will probably be surprised how easy it is to make the switch to SummitCove Property Management in Keystone! Typically, we can have your property up and running in our system and taking reservations within just a few short days. Once we have a signed contract, the marketing can start. We will take temporary photos of your property and start taking future reservations! Spring is a great time to make the switch, so you can be up and running for the summer season.
In the meantime, we will have our in-house housekeepers go in and perform a full deep clean of your property, bringing it up to our standard property appearance standards and getting it guest ready.  We will complete an inventory check of supplies and replace anything that might be missing, such as a spatula or fan. Our maintenance team then goes in a performs a complimentary quality assurance check, making sure everything is in working order inside the property. They check everything with an on / off switch, as well as things like tightening cabinets and hinges and ensuring that the bathroom fans are running smoothly and quietly.
After the property has been cleaned, we send in our professional, in-house photographer to take photos and create a video tour of the property.  Our guests can pick the property they want to stay at for their stay in Keystone, so we know that having high-quality photos, as well as a video tour will put your property in the best light possible. We write detailed descriptions of your home, explaining in depth what each room offers, including sleeping arrangements and amenities. Your property will be marketed across a host of outlets including Hotels. com, Air B n B, Homeaway, VRBO and more. We also have a very high return guest rate, so the chances are that once you earn a guest, they will be coming back to stay at your property again! We encourage guests to leave reviews, which are visible on our website. Our guests enjoy a local check-in office and exclusive guest discounts on things like their rental cars, airport transportation, ski rentals, dining and more. Our owners enjoy all these perks too, along with 7-day-a-week access to our  owner services support team. 
Once you sign up, all you have to do is to sit back and relax, knowing that you property is being well-cared for as revenue starts to roll in. You can check your owner's portal for real-time reservations to see when the calendar is open for your last-minute weekend getaway or next year's family ski trip. There is no limit on when or how much you can use your property. Work with our maintenance team to help you with that kitchen remodeling or tile job you've been dreaming up. It's all possible and closer than you think!  Just give us a call today or fill out our quick contact form to see how easy change can be.  Call SummitCove at (970) 368-7023.