It's time to save money and get the best benefits on the 2018/2019 Epic Season Passes which are now on sale. If you plan ahead, you can save yourself some money and make skiing more affordable for you and your family with a season pass. $49 down locks in the best price. You might be surprised at how many mountains these passes include!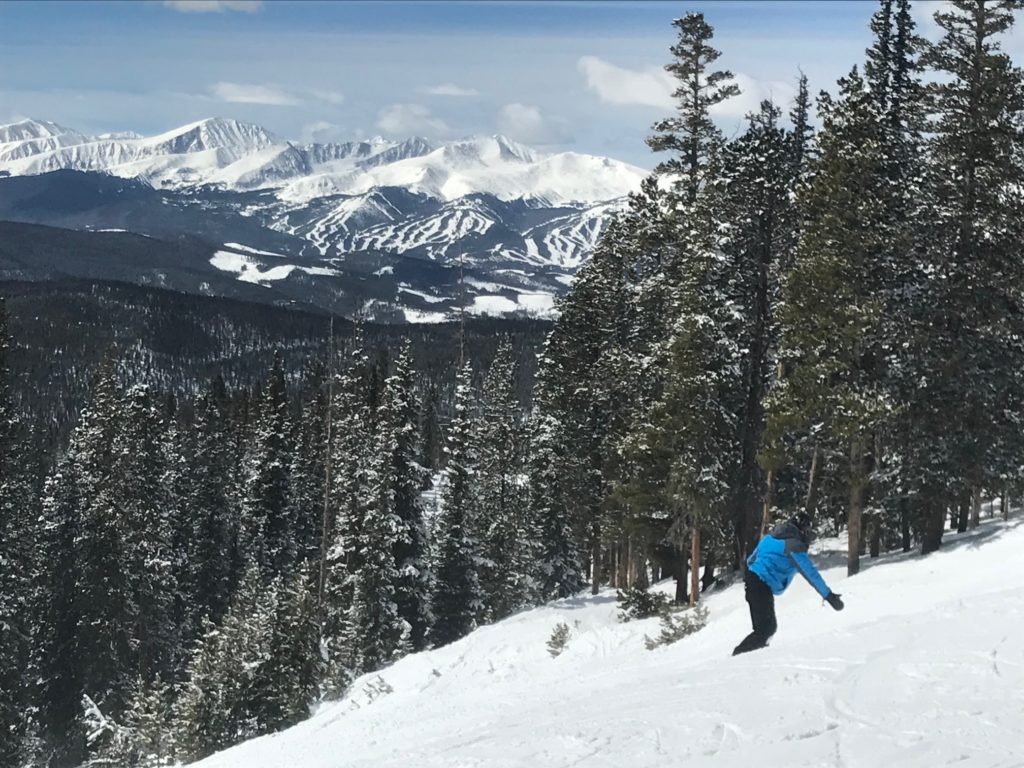 The Epic Pass will give you ski days at 64 different resorts. It allows you to follow the snow! You have unlimited, unrestricted access to Vail, Beaver Creek, Breckenridge, Keystone, and Arapahoe Basin all in Colorado plus resorts in Utah, Canada, California/Tahoe, Wisconsin, Michigan, Minnesota, Vermont, and Australia (only available with the Epic Pass). You are able to spend any of the holidays at any of these resorts. In addition to unlimited ski days at these resorts, you have 7 unrestricted days at Telluride and Crested Butte, plus resorts in Vermont, New Hampshire, the Canadian Rockies and Hakuba Valley, Japan. You also have access to four countries in Europe – France, Italy, Switzerland, and Austria. This pass gives you flexibility to experience resorts across 8 different states and 8 different countries – an Epic adventure, starting at $899 for adults and just $469 for kids!
If you don't think you need all those resorts but still don't want to be locked into just a couple of resorts, the Epic Local Pass might be for you. This pass starts at $669 for adults and $359 for kids and gets you unlimited, unrestricted access to Breckenridge, Keystone, and Arapahoe Basin in Colorado plus Wisconsin, Michigan, and Minnesota. You do have unlimited but with holiday restrictions at Park City, Heavenly, Northstar Kirkwood, and Stowe. You also get 10 days at Vail, Beaver Creek, and Whistler Blackcomb although these have holiday date restrictions. 7 ski days at Crested Butte, Mount Sunapee and Okemo are included with no date restrictions – perfect for spending the holiday at one of these resorts. There are also no date restrictions for 5 consecutive days at Hakuba Valley Japan if you want to experience a ski trip overseas! This pass is also perfect for those who live near one of the small midwest and Vermont ski resorts and like to visit Colorado for the holidays or for spring break. There are no restrictions for March!
If you think you'll only have time for 7 days of skiing but want the flexibility to go where the snow is good, the Epic 7 Day Pass might be for you. With this pass, you receive 7 unrestricted days at 24 resorts, including Keystone, Vail, Beaver Creek, Breckenridge, Arapahoe Basin, Crested Butte and Telluride plus Whistler, Canadian Rockies, California/Tahoe, Vermont, and New Hampshire. You also receive an additional 7 days to the Midwest resorts of Wilmot, Afton Alps, and Mt. Brighton, beginning at $669 for adults and $359 for kids. This is a great pass for skiers living in the Midwest who like to take one or two out-of-state ski trips throughout the season. If 7 days are too many, there is also the Epic 4 Day Pass which is the same but fewer days and a lower price rate, starting at just $439 for adults and $239 for kids.
If you just want to maximize your ski days at the best price, the Keystone/A-basin Pass might be the best option for you. This pass gives you unlimited ski days at Keystone and Arapahoe Basin but with holiday date restrictions. If you don't want any restrictions for Keystone and Arapahoe Basin, there is the Summit Value Pass that has no blackout dates for Keystone and Arapahoe Basin and also gives you unlimited days at Breckenridge with holiday restrictions.  This is probably the pass that most of our lodging guests that visit over the holidays purchase most often. 
This year to honor the 10th Mountain Division men and women, US Armed Forces plus members of the Canadian and Australian military, while also celebrating the 10th year of the Epic Pass, there are special military passes and special prices for 2018/19 season, starting as low as $99. Vail Resorts is also donating $1 per season pass purchased to the Wounded Warrior Project. If you are active or retired military, you can get access to 14 resorts (Arapahoe Basin not included) without date restrictions with the Epic Military Pass Active/Retired. If you are a veteran, there is the Epic Military Pass Veteran which gives you access to 15 resorts with no holiday restrictions. If skiing only Keystone and Arapahoe Basin works for you, there is the Liberty Pass, starting at $269, also with no holiday restrictions. No need to leave your spouse or children at home as there are matching passes for them too. Thank you for your service!
If you are in college, there are also special prices since students are usually pinching their pennies. Check out these passes so you can take a break and enjoy some time in the high country Epic College Passes. There are also Senior Passes. 10 days at Vail, Beaver Creek, Keystone, Breckenridge, and Arapahoe Basin with no holiday restrictions are included in the Senior 10 Day Pass and also unlimited and unrestricted days at Keystone, Arapahoe Basin, and Breckenridge with the Senior KBA Access Pass.
The holiday restrictions on the passes are 11/23 – 11/24, 12/26 – 12/31, 1/19, and 2/16 – 2/17. There are NO restrictions for March so if you are planning a long spring break trip, purchasing a pass will most definately save you money.
If you buy any of these passes before April 15th, you will receive 6 buddy passes (included with all the passes except the Epic 7 Day Pass and Epic 4 Day Pass) which gives your friends and family a set ticket price. You'll also receive 6 Ski-With-A-Friend (SWAF) tickets which are discounted tickets but the price changes throughout the season. All passes receive 6 SWAF with the exception of the Epic 4-Day Pass, so buying early gets you the extra buddy passes! Most of these passes also give you summer walk-on access to the lifts so you can enjoy the summer views from the top of the mountain and hike down. It's nice to be able to use the pass all year long!
With all these choices of passes, you are sure to find one that will fit your ski plans and budget. The lower level passes typically star 'paying' for themselves after just 3 – 4 days of skiing when compared to lift ticket window rates. Purchase now for the best price.  You won't regret the savings on your winter 2018 – 2019 ski trip at Keystone Ski Resort!  While you're at it, why not book your lodging now too?  SummitCove Vacation Lodging is offering some great deals on lodging for next ski season, at this season's rates.