If it slipped your mind to signup for Colorado's most fun 5K – don't worry!  You can still signup online for the Das Bier Burner 5k until 6pm this evening, Friday September 1 or in person tomorrow on race day in River Run Village from 8:15 am until 11:15 am.
The Das Bier Burner 5K is in its 4th year and is put on by your favorite property management and vacation rental company, SummitCove! Portions of the proceeds of this event go to support our long-time charity partner, the SOS Outreach.  The SOS Outreach provides opportunities for underprivileged youth to gain life experiences through adventure programs and mentoring.  You'll see some of the SOS kids out on the course on race day cheering you on and acting as some of our course marshalls.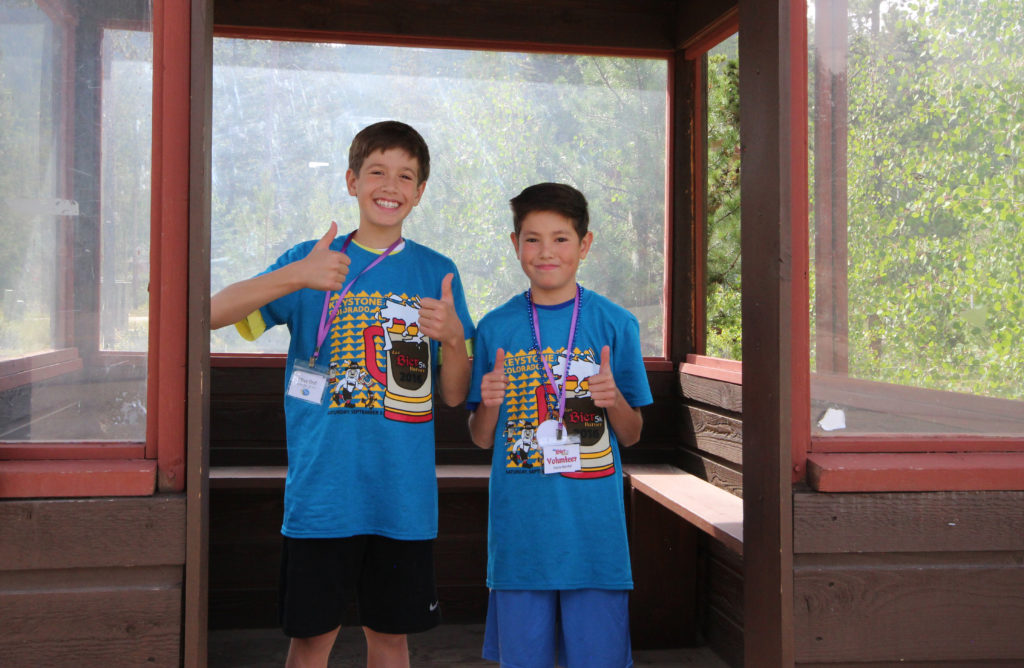 The race starts right in the heart of Keystone's River Run Village, at the entrance, near the Montezuma parking lot.  You'll find that the atmosphere is fun and relaxed and not too competitive!  We have kids and adults, young and old, from all athletic abilities come out to participate in the event.  Walking or running, some pushing a stroller, making their way to the finish line to 'EARN' their complimentary brat from New Moon Cafe and New Belgium beer that is provided after the race at Keystone Oktoberfest! Each runner also receives a commemorative event t-shirt and goody bag with their check-in packet.
Costumes are HIGHLY encouraged for this event and we have seen some great ones over the years.  Lederhosen and Dirndls are very popular, as well as anything with a beer theme!  We even had a recent bride and groom run in their wedding attire in a past race! The SummitCove Yetis will be on site cheering the runners on and pumping up the crowd! Prizes are awarded across multiple age brackets in the first through third finishers as well as prizes for best male and female costume!
If you are going to be in the mountains this weekend, head to Keystone tomorrow morning to participate in the Das Bier Burner 5K, starting at 12pm!  Sign up TODAY using code 'LASTMINUTE' to get 50% off your entry!  Check in early tonight at the SummitCove front desk from 3 – 9 pm.  Earn your Oktoberfest brats and beer this year, all while supporting a great cause… see you on the course!