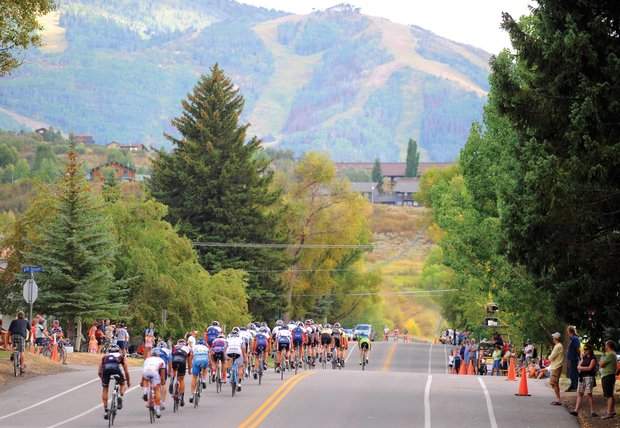 The USA Pro Cycling Challenge will be back in 2012 from August 20-26!  Race organizers have already begun planning for the 2012 race. Nearly 1 million spectators viewed the race from the roadsides along the route while more than 25 million watched the race on television in 161 countries and territories. The USA Pro Cycling Challenge was one of the largest cycling events in United States history.
For seven consecutive days, 135 of the world's top athletes raced across 518 miles through the Colorado Rockies, reaching higher altitudes than they ever had to endure, more than two miles in elevation. The race featured a challenging course through some of America's most beautiful scenery.
Requests for proposals for cities across Colorado to apply to be a 2012 host city will be issued at the end of the month.  Breckenridge, Copper Mountain Resort and Frisco in Summit County have been specifically invited to submit proposals.  This year, 11 host cities for the race included Colorado Springs, Salida, Crested Butte, Gunnison, Aspen, Vail, Avon, Steamboat Springs, Breckenridge, Golden and Denver. All 11 of these cities have expressed interest in returning as a host city in 2012.  The request for proposals will be posted online at the end of September.