Smokey Joe's Cafe at Warren Station in River Run Village
The Warren Station is hosting a presentation from the Lake Dillon Theatre company Smokey Joe's Cafe.
Description from the Lake Dillon Theatre Co.
http://lakedillontheatre.org/shows-a-events/all-shows/71/190-smokey-joes-cafe
"Leiber and Stoller, as much as anyone, virtually invented rock 'n' roll, and now their songs provide the basis for an electrifying entertainment that illuminates a golden age of American culture. In an idealized '50's setting, the classic themes of love won, lost and imagined blend with hilarious set-pieces and slice-of-life emotions. Featuring nearly 40 of the greatest songs ever recorded, SMOKEY JOE'S CAFE isn't just great pop music – it's compelling musical theatre."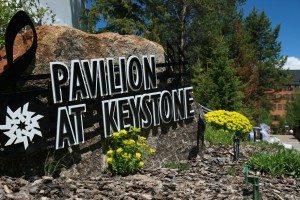 Warren Station is going to be hosting several exciting events in River Run Village and the best part of the show is that if you are staying in the River Run Condos you can go from your Keystone Lodging, to dinner in River Run, and then back to your River Run Condo all with out driving.  Come and enjoy what Keystone River Run Village is all about.