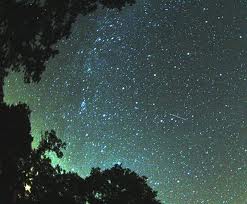 If you happen to be in Keystone this weekend, you'll have an opportunity to get one of the best possible views of the Perseid Meteor Shower.  Mid August is peak time for this incredible sight, and being away from the city lights in Keystone in combination with a darker moon phase makes conditions perfect for viewing.  Friday, August 12th is recommended as the best day for viewing, but you may also get a good glimpse on the 13th.  If you are a stargazer, and want the perfect condo for stargazing, check out our options!
We've got some simple steps you can take to experience this awesome event:
Go out to watch at or after midnight. The pre-dawn hours are usually the best for viewing because the Earth's side facing the sun picks up more meteors.
Pack a blanket, compass, bug spray and snacks!  A warm hat and a jacket are also a good idea for those who feel the cold at night.
Look to the northeastern sky, and use your compass to help navigate.  For closer views, use a camera with a telescopic lens or binoculars. You don't have to use these to appreciate the meteors.
Use the Perseus constellation as a guideline.  The meteors will seem to shoot outwards from a central point in this constellation. They will be visible, however, all over the sky.