Homeowner Newsletter – September 2014
Will it Be a Good Winter? What is the Outlook?
If only Crystal Balls could be used, answering this question would be easier. Bookings depend on many factors such as economy perception, consumer confidence index, consumer snow perception (or "hype" as we like to call it), and of course, SNOW.
Heading into the 2014-2015 ski season, we see some indicators that are looking positive. Consumer confidence is on the increase, but not yet at level seen before the Great Recession. Why is this important? Consumer confidence is an economic indicator which measures the degree of optimism that consumers feel about the overall state of the economy and their personal financial situation. This boils down to how people feel about spending disposable income on vacations or things that are not necessities.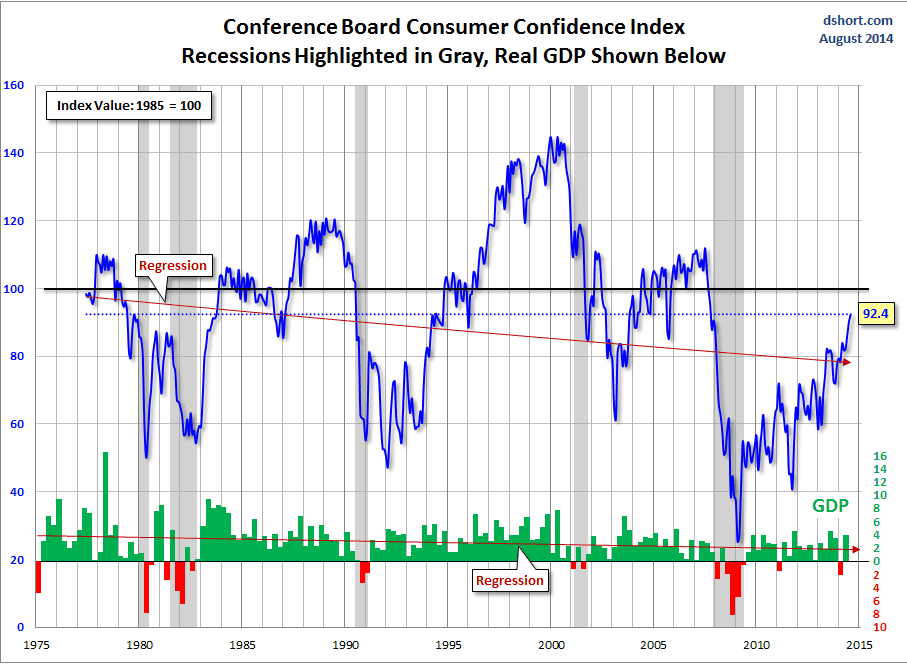 Next is Snow Perception and Hype. Starting at Labor Day each year, the ski resorts kick into high gear and start showing people skiing down fluffy powder runs on TV and winter banner ads are all over the Internet. Since last year was a great snow year, we also have the opportunity to ride on last year's marketing from Mother Nature. This is also turning out to be an El Nino weather pattern year which is favorable for moisture in Colorado. It has also been a fairly wet summer with no massive wildfires to hit the news. At this point in time, (and every year for that matter) the hype is high, but this indicator is simply a waiting game.
SNOW – Nothing does more marketing for the ski industry than a whiteout storm during a Denver Broncos football game. Weather warnings, airport shutdowns in Denver, and The Weather Channel all feed into spreading the word of snow. If the snow falls, we get people…lots of them. Local snow also invigorates the local Front Range skiers to head to the hills. The more snow, the better.
All of these factors combine to define what kind of revenue you will see generated in your property. The constantly increasing factors in the equation are the marketing, training of our sales team, the sales skills of our vacation planners, and the improvements we have made over the summer to jockey for top position in being able to generate revenue for you. So….the answer to will it be a good season? We'll see. 🙂