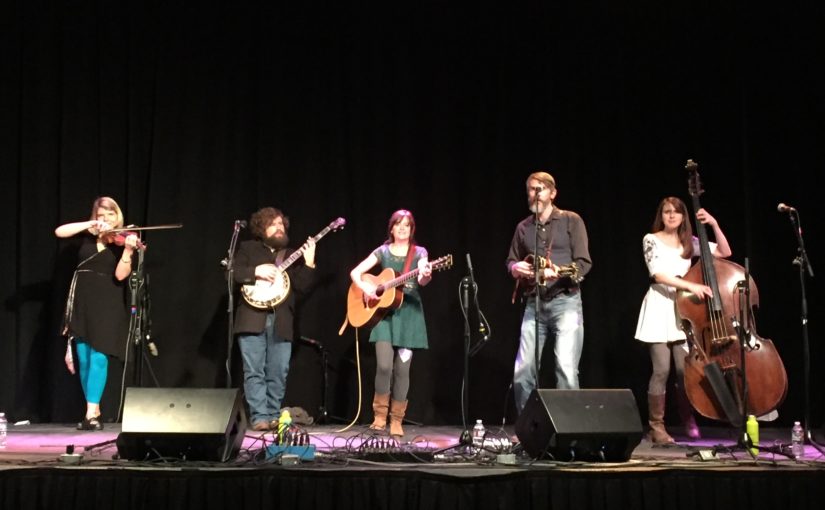 Year 7 of the Keystone Winter Bluegrass Weekend brings one of the best lineups yet! This fun weekend of music at Keystone Ski Resort gives you the chance to roll up your sleeves, let loose and get into the groove with 2 nights of music from some great string bands! Most of the bands are Colorado based, and the headlining bands, Tenth Mountain Division and Chain Station, are too, from Boulder and Denver respectively.  There really is something for everyone in this lineup. Music starts at 7 pm on both nights!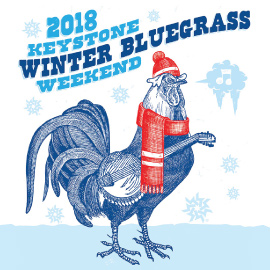 Checkout the weekend lineup:
Friday, February 2nd:
7:00pm – The Pine Beatles…a community based band in Breckenridge, Colorado.
8:15pm – Coal Town Reunion
9:30pm – Tenth Mountain Division
Saturday, February 3rd
7:00pm – Steel Pennies
8:15pm – Ginny Mules
9:30pm – Chain Station
You can purchase tickets for single nights or attend both nights.  Single nights at running at $15 in advance online or you can save $5 when you attend both nights for just $25.  A portion of the ticket sales will be donated to the Dercum Center for the Arts and Humanities, you can learn more about the beneficiary by visiting www.dercumcenter.com. Tickets will be available at the door if the event isn't already sold out.
Warren Station Events Center is located in Keystone's River Run Village, within walking distance of many different condo buildings and vacation rentals.  Jack Pine Lodge, Silver Mill and The Springs are all popular choices for those who want to be super close to the venue! Make a weekend out of it and enjoy a nice day on the ski slopes, followed by an evening of live bluegrass music!  See you there!