Keystone Resort Colorado is home to the River Run Condos, these are actually made up of several buildings that are located in the River Run Village Neighborhood. Together these separate buildings that share many common features help create the unique experience of staying in Keystone.
River Run Village is a little pedestrian mountain village. You can walk from one extreme end of the village to the other in under 5 minutes, so no matter where you stay you will be close to the River Run Gondola, Courtyards, Warren Station and the Quaking Aspen Amphitheater. There are lots of shops, restaurants, coffee shops, bars, ski rental shops and more.
The River Run Condos are a collection of Condominium buildings in River Run Village itself rather than a building unto itself.  Buildings that make up River Run Condos include: Arapahoe Lodge, Black Bear Condos, Buffalo Lodge, Dakota Lodge, Expedition Station, Jack Pine Lodge, and Silver Mill Condos. The River Run Condos all have access to underground parking, swimming pools, hot tubs, lobbies and they even share a lot of these between the buildings.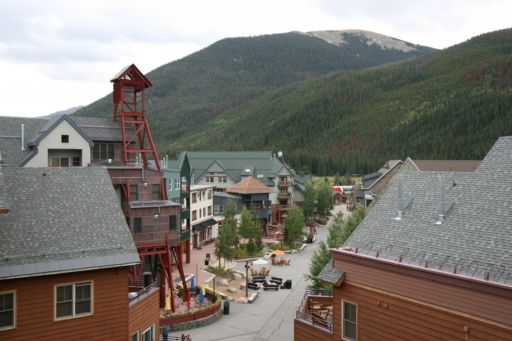 Lone Eagle and Timbers sit on the side of Keystone Mountain. You can still walk to all the shops and restaurants but these are called "Above River Run",
Red Hawk Lodge & Townhomes and the Springs lie on the outskirts of River Run Village and have some upgraded building amenities. These are very close to the River Run Gondola.