Keystone Conference Center
Planning a meeting or corporate event in Keystone Resort
Keystone, Colorado is home to one of the nicest conference centers in the state. The Keystone Conference Center is the largest meeting site in the Colorado Rockies with over 100,000 sq. ft. of usable meeting and convention space. The conference Center in Keystone can accommodate any needs, including smaller meetings for 10 to groups of 2,000 people.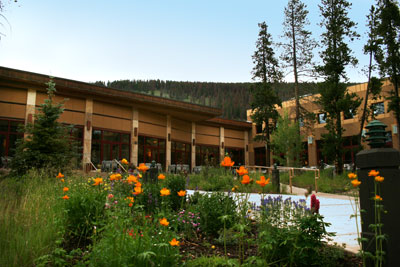 With a location in central Keystone Resort, the Conference Center also offers shuttle access to nearby lodging for anyone in the group. SummitCove.com offers many condo rental options that are situated within walking distance of the C. The properties in North Keystone and the lodging options in the Lakeside Village area are ideal for walking to your meetings and enjoying the rest of the wonderful features of Keystone Resort. You can find over 50 separate meeting rooms at the Keystone Conference Center and 3 large ballrooms. This space is very flexible and you will find the space that fits your needs.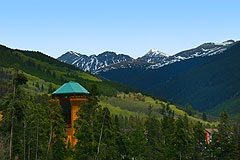 The conference center can provide all of the food and beverage options for your meeting. SummitCove.com can provide the best meeting lodging for your group. Our vacation condo rentals in Keystone Colorado are perfect for your groups needs. Our vacation properties have high speed internet access and Keystone Resort has great coverage of all the major cell providers to keep you connected to rest of the world while you are sitting on the top of it!
SummitCove.com also has a number of large houses that can also accommodate some of your more intimate and upscale meetings or retreats and work great for getting the rest of your team together under one roof. Do you need to entertain some clients while you are up in Keystone? Rent one of our luxury homes and bring the group back to your place for dinner and cocktails to sign the big deal or keep your large clients happy. First impressions will not be lost in the mix of a bland meeting room when you stay at one of these private luxury meeting homes. Call us today to discuss your group conference and meeting center lodgings!
Contact Us