Keystone Resort Colorado is a unique place. It takes up an entire valley that is roughly 4 miles long, so the most maps that you find are hard to read and the printed map that the resort publishes is about 3 feet long! We hope to help our guests become familiar with the area and to understand where they are staying by using our highly detailed Keystone Condo Tour pages. Below you will find useful links and files to help you plan your vacation so that you can hit the slopes and start having fun immediately instead of spending your time trying to get oriented and find your way.
Keystone is a pretty easy place to navigate. If you go too far, you'll end up at Arapahoe Basin Ski Area and Loveland Pass. Hidden in a tight valley, Keystone is a long place that takes up about 4 miles of length. This map details the streets and condo complexes throughout Keystone Ski Resort.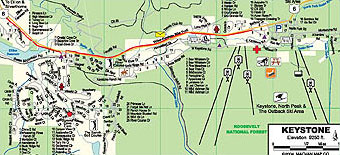 If the google maps isn't enough, below is a link for a PDF version of the official Keystone Lodging Map. Not all properties are listed on this map, but it does a pretty good job of showing where everything is. ONE THING TO NOTE ON THIS MAP is that the top is SOUTH, and not North like most maps.

Need to get to Dillon, Breckenridge or Frisco? Use this overall Summit County map to get around. Grocery stores are located in Frisco, Dillon, Silverthorne, and Breckenridge. Target is located in Silverthorne and there is a Walmart in Frisco just to name a few places.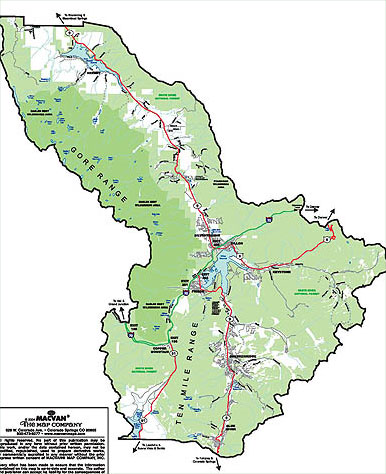 Getting around Keystone is a breeze with the free shuttle service throughout the resort. Hop ontothe shuttle system for quick and easy access to condos, skiing, conventions, and more. The link to a PDF file is below.