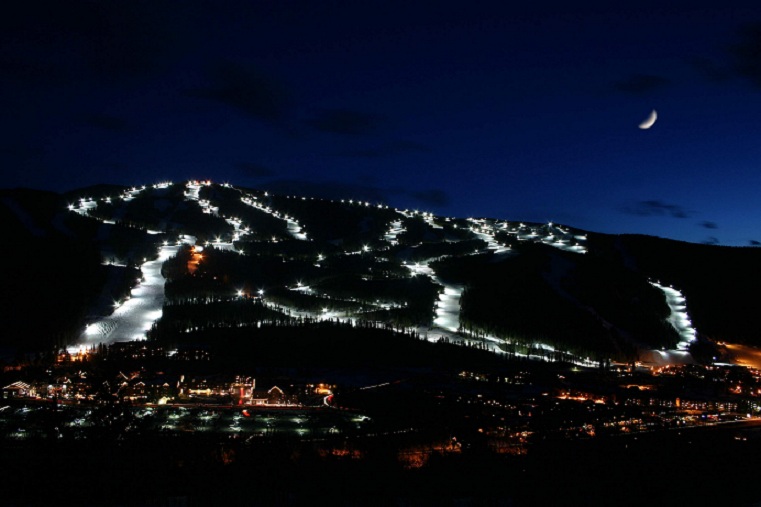 Keystone Resort is extending the night skiing hours through New Year's Eve.  The lift schedule is from 8:30 am to 8:00 pm from now until December 31st, so be sure to take advantage!  Keystone is the only Summit County resort to offer night skiing.  This is the perfect opportunity to enjoy a long day of skiing, watch the sun set over the Rockies, and get in a few more runs on the day!   As of now, the conditions are great for hitting the slopes when the sun goes down, but keep in mind that night skiing dates and hours are susceptible to change, and are weather permitting.
Keystone is celebrating the holiday season with numerous events and activities.  From ice skating to a chocolate village to the lights of Keystone Aglow, this is the perfect time to visit with friends or family!
If you are planning your Keystone Resort vacation, contact  a SummitCove Vacation Planner to find the best ski vacation lodging .  Ask us about our holiday deals!