The holidays have always been a special time for our family. This year, we decided to do something extraordinary and escape to the stunning Colorado Rockies for a magical Christmas vacation. Nestled in the heart of Keystone, we found the perfect winter wonderland at Keystone Elk Home 300.
Our family of eight, including Mom, Dad, Grandma, Grandpa, and four excited kids, arrived at this stunning 5-bedroom private vacation home just in time for Christmas. From the moment we stepped through the door, we knew we were in for a treat.
One of the highlights of our stay was the private hot tub with incredible mountain views. It also looks over the golf course which was covered in a blanket of white snow that would glisten when the sun hit it. We would see animal tracks in the snow and even spotted a fox, a few rabbits and some deer! After a day of exploring the snowy wonders of Keystone, we would unwind in the warm water, gazing at the stars above and the snow-covered peaks all around. There was also a gas fire pit and we roasted marshmallows for smores almost every night. It was the perfect way to bond and relax with our loved ones.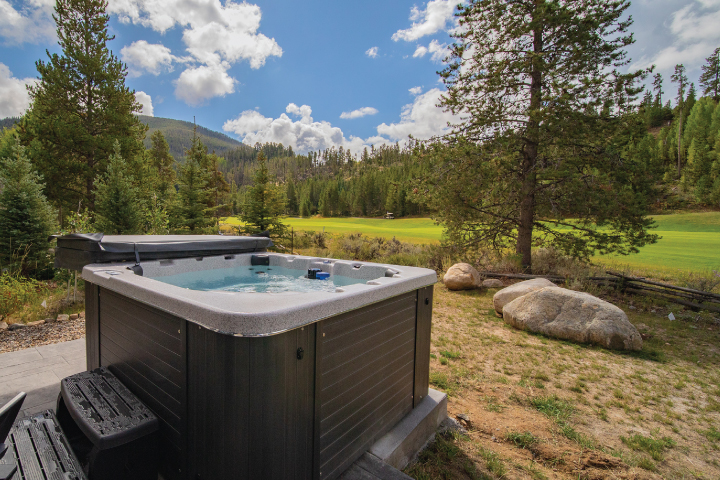 The entertainment room downstairs was a hit with everyone. It is spacious and has a pool table, shuffleboard, a cozy movie space, and a wet bar. Even Grandpa, who is usually quite reserved, got into the competitive spirit during our pool games and Grandma, who has more spirit than a Christmas elf, was the shuffleboard queen!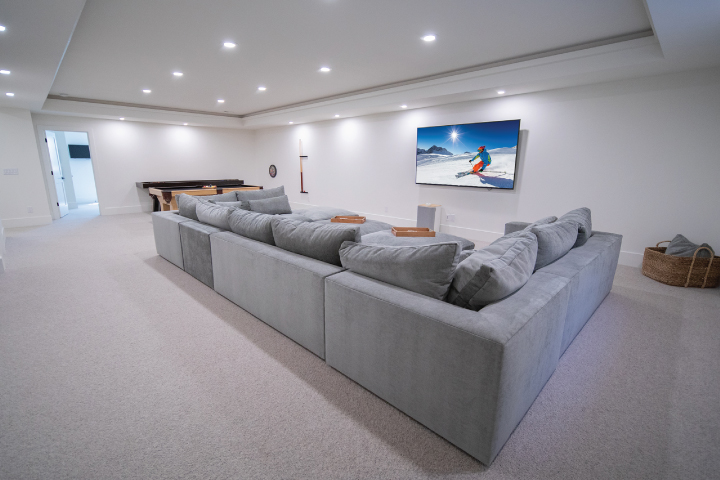 This home has huge windows and impeccable views. We loved the cozy fireplace, and comfortable couches which became our gathering place after a day on the slopes. The large kitchen was well stocked with cookware and was heaven for Dad and Grandma, the two cooks in the family. This expansive kitchen has two dishwashers and plenty of room to store your food in the walk-in pantry. We enjoyed preparing Christmas dinner in this beautiful kitchen and loved eating it together at the large dining room table that can seat up to ten.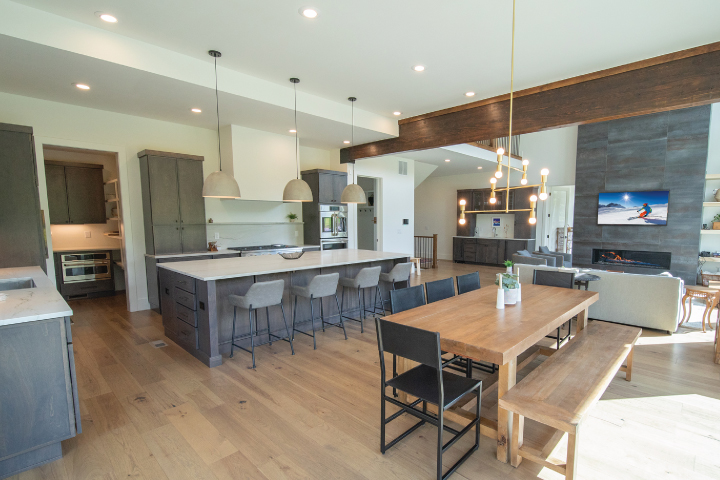 The five bedrooms provided comfort and convenience for everyone. The master is upstairs, with a private balcony, and a gorgeous bathroom. One of the bunk rooms is also upstairs. The bunk beds were a hit with our little ones and we liked having the younger children close to us. This home also has a main floor bedroom, with a king bed, which was great for Grandma and Grandpa because they didn't have to walk up and down the stairs. The basement features another bunk room and another bedroom with a king bed. Our older kids loved the private space they had in the basement bunk room and if my husband snored too loud I could escape to the extra bedroom in the basement.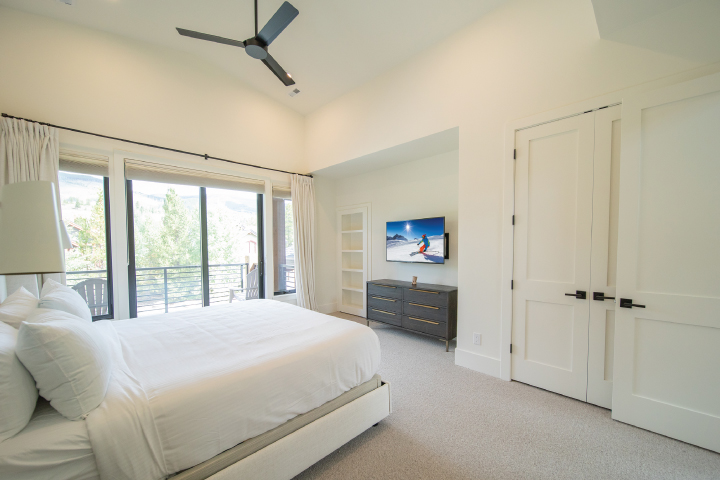 The location of Keystone Elk Home 300 was a dream come true. We had the luxury of cross-country skiing right at our doorstep. Our children had a snow-filled playground where they could build snowmen, and they went all out, creating an entire snow family. Countless snowball fights added to the fun. We were only a few miles away from the ski slope at Keystone and about fifteen minutes away from Arapahoe Basin ski resort. Our vacation was filled with incredible adventures! We were a stone's throw away from skiing, ice skating, snowshoeing, and sledding. Everything we wanted to experience was right out the door!
Keystone Elk Home 300 provided everything we needed for an unforgettable getaway, allowing us to experience the beauty and adventure of Keystone in style and comfort. It was a Christmas to remember, and we can't wait to book our next stay. If you're looking for your dream Colorado vacation, look no further. Call SummitCove Lodging to reserve Keystone Elk Home 300 and make memories that will last a lifetime!