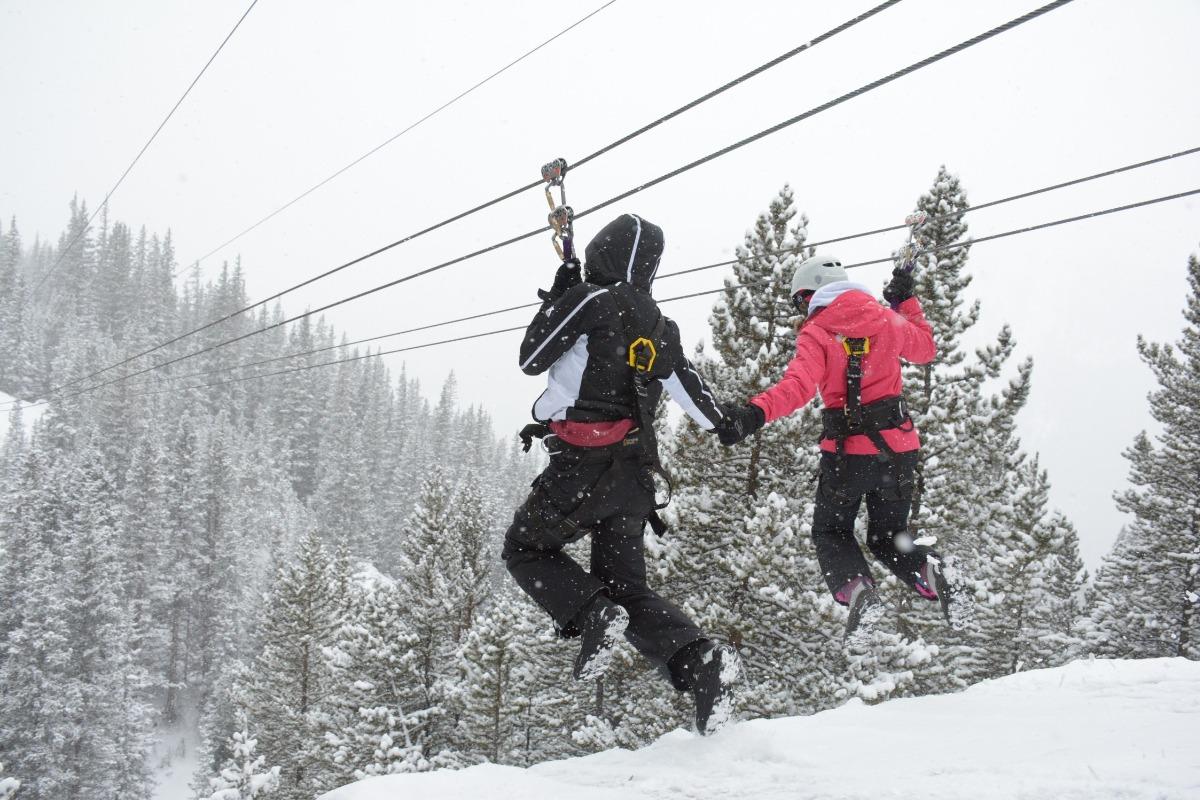 When we go on vacation we always look for a unique activity. We love to snowmobile and when I found White Mountain Snowmobile Tours/Top of the Rockies Zipline, that offered snowmobiling and ziplining in Colorado I knew I hit the jackpot!. I booked the combo tour online and the entire family was excited!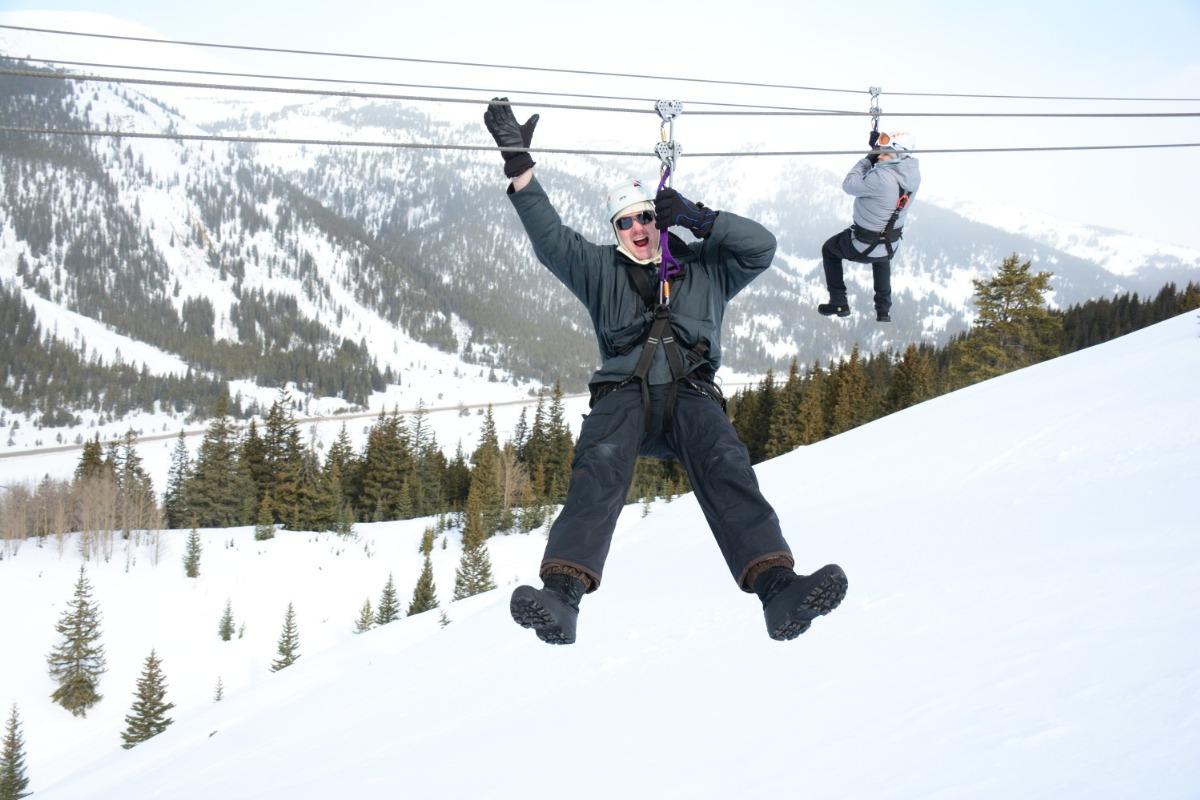 We arrived at 9 AM to start the ziplining. After a thorough safety talk it was time to go. The ride to the first zipline section was cool! We all piled into a snow cat, and the driver took us up 1,000 vertical snowy feet! The sun was shining on our faces as we ziplined over snowy pine trees, meadows with animal tracks in the snow, and over steep cliffs. The six section course was breathtaking! We enjoyed every moment and the incredible views flying through the blue Colorado sky!
After ziplining for two hours we were hungry and the next part of the combo tour was lunch in historic Leadville, which was only about ten minutes away. Our driver was super funny and told us about the mining history of Leadville and Baby Doe Tabor. It was really interesting and the lunch was wonderful but we were eager to head back to White Mountain and start the snowmobile tours on a full stomach.
We have been snowmobiling for years and we have been fortunate to snowmobile in many amazing places but riding the Continental Divide outside of Leadville was an amazing experience! We have never had so much fun and have never seen so many beautiful views then when we went snowmobiling with White Mountain Snowmobile Tours!
We chose the High Adventure Tour and it was exactly that, two hours of incredible adventure at a high altitude. Our guide took us on some challenging terrain. We rode through alpine valleys and powder filled bowls. We rode up mountains, above tree line, and had 360-degree views from over 10,000 feet! It was breathtaking! We felt like we were on top of the world!
Our guide was spectacular. She really knew the area and how to snowmobile. We had fun and felt challenged but safe at the same time. It was a fun filled, adrenaline powered day! We made amazing memories and we can not wait to come back and do this again with White Mountain! Thanks SummitCove Lodging for offering us a deal in the Key to Keystone for a fun activity to experience while we took a day off from the mountain!